Machine learning algorithm to analyze MRI brain scans and diagnose mental health conditions
Siobhan Treacy | August 17, 2020
Researchers from the University of Tokyo combined machine learning with brain imaging tools to diagnose mental illness.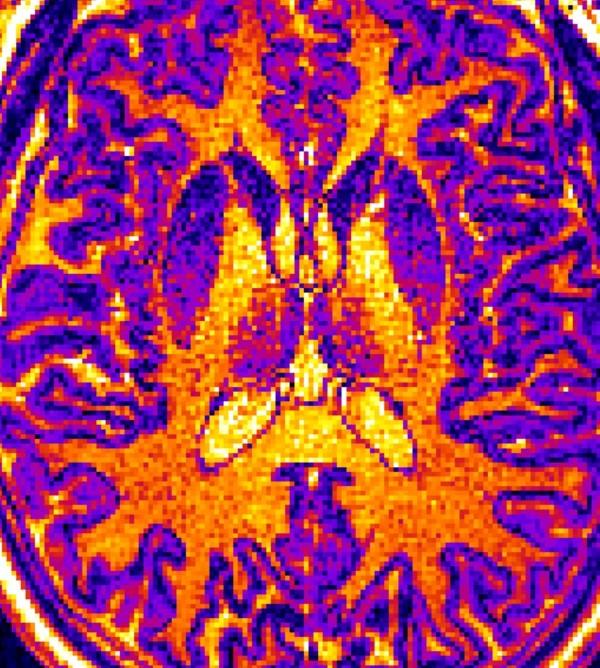 MRI images like this one were screened by a machine learning computer algorithm designed by a research team at the University of Tokyo. Source: Shinsuke Koike, CC-BY 3.0
In the past, researchers created machine learning algorithms that can distinguish between patients with mental health conditions and non-patients who acted as the control. However, these algorithms could not tell the difference between types of mental health conditions. As such, the team set out to create an algorithm that can easily diagnose different mental illnesses.
To do this, the team focused on patients with autism spectrum disorder and schizophrenia. They trained a computer algorithm on MRI brain scans of 206 Japanese adults who were either neurotypical or had schizophrenia or autism spectrum disorder. These scans were gathered between 2010 to 2013 on one MRI machine to ensure consistent images. Yet, each MRI machine takes unique photos. The same brain scan taken by two MRI machines will appear slightly different, like taking a photo on an iPhone versus an Android.
Six algorithms were used to distinguish between different MRI images of patient groups. The algorithm used in the study learned to associate psychiatric diagnoses with variations in brain thickness, surface area and volume area in MRI brain scans. However, it is not known why there is a physical difference in the brain with specific mental health conditions.
The algorithm was tested with brain scans of 43 patients and its diagnoses matched the psychiatrists' assessments with high reliability and up to 85% accuracy. It could distinguish between non-patients, patients with autism spectrum disorder and patients with schizophrenia or schizophrenia risk factors. This success may have revealed that physical differences in the brain that cause schizophrenia are present in the brain before a patient starts showing symptoms and remain consistent over time. The team noted that the thickness of the cerebral cortex was the most useful feature to correctly distinguish between the neurotypical brain, the autism spectrum disorder brain and a schizophrenic brain.
The team plans to use larger datasets and coordinate multisite studies to train programs to work with images taken from different MRI machines.
This study was published in Translational Psychiatry.