Company develops antimicrobial shopping cart guard to protect consumers
Marie Donlon | June 03, 2020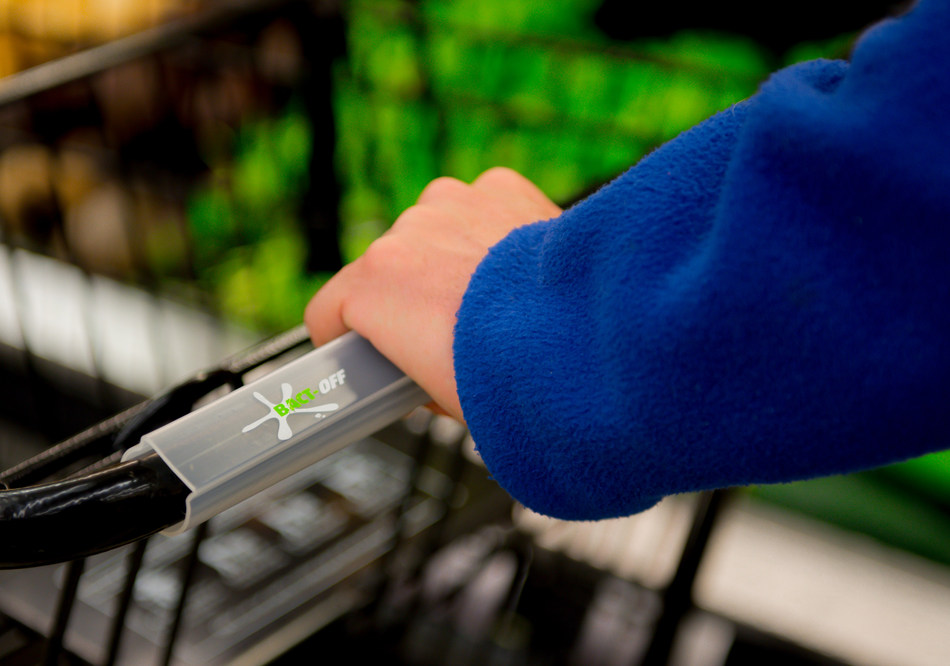 Source: Ella Dean PhotographyA consumer packaging company in collaboration with a plastics manufacturer has designed an antimicrobial "shield" for shopping cart handles amid the COVID-19 pandemic.
Designed by consumer packaging company Bact-Off to snap onto shopping cart handles at most retailers, the plastic shield is infused with SPTek GARDS, an antimicrobial additive from Smart Plastic Technologies.
The plastic antimicrobial additive-infused handle has reportedly proven effective against MRSA, Salmonella, Listeria, E. coli and other organisms, offering a 99.999% rate of antimicrobial protection.
According to researchers, shopping carts are among those surfaces at high risk for germ contamination along with door handles in public places such as schools, hospitals, airports and other public spaces. Reports suggest that shopping cart handles boast bacteria counts nearing an estimated 73,000 colony forming units (CFU) per square inch. This is roughly more than 360 times the bacteria found on bathroom door knobs, according to researchers.
The shield joins a host of efforts to prevent consumers from contacting germ contaminated surfaces especially in the midst of a global pandemic. One such effort was accomplished by a company in Belgium that created a 3D-printed, hands-free device for opening doors.