Additive manufacturing company devises solution for risky door handles amid COVID-19 pandemic
Marie Donlon | March 31, 2020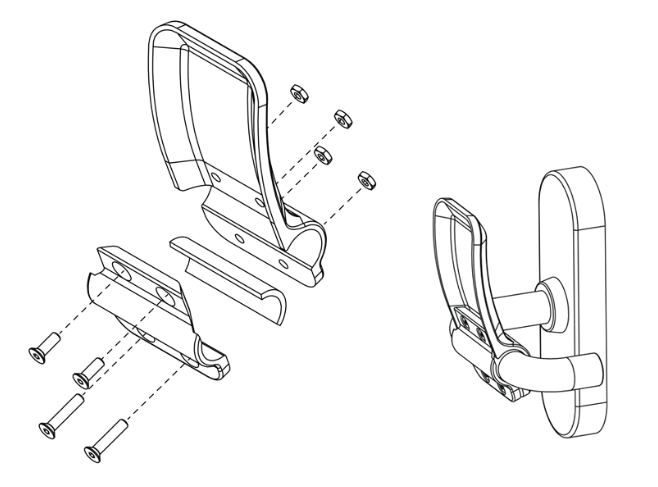 Door handle design. Source: MaterialiseA company in Belgium has developed a 3D-printed, hands-free device for opening doors amid the coronavirus pandemic.
Materialise has 3D printed a component that easily attaches to cylindrical style door handles, enabling users to open doors using their arms instead of their hands.
The company reasoned that because viruses can live on surfaces for periods of time that range from hours to days, depending on the surface's material composition, avoiding direct contact between hands and such high-risk surfaces might slow the spread of the respiratory disease.
The device's developers are calling on makers from around the world with 3D printing capabilities to print the handles to be placed in high-risk, high traffic areas such as on doors handles in public restrooms, airports, stores, medical facilities and hospitals, for instance.
The design plans for the handle are currently available at no cost on Materialise's website.
In the meantime, the company is working on a component design for door handles in shapes other than cylindrical.
For more information, watch the accompanying video that appears courtesy of Materialise.