Walmart Patents Smart Shopping Cart
Marie Donlon | October 10, 2018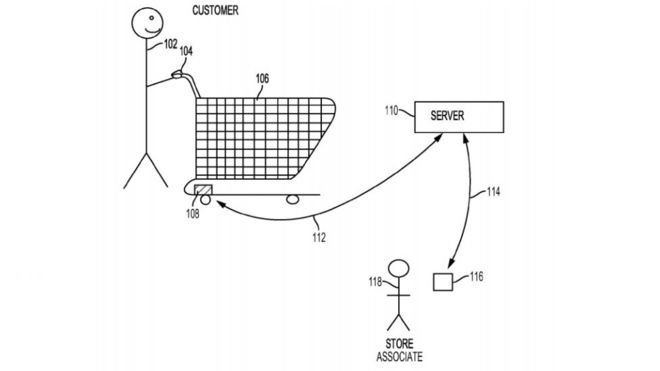 A sketch of how the cart might work. Source: WalmartRetail giant Walmart has applied for a patent for a smart shopping cart that tracks a customer's temperature, grip, heart rate and walking speed, all in the name of offering the retailer insight into its customers.
According to the patent application, the smart cart would collect this data from sensors located on the shopping carts. Once collected, that data will be sent over the internet to Walmart's servers.
Assuring its customers that the shopping carts would not be used to collect personally identifiable information, Walmart intends to use the smart carts "for alerting store associates that a customer may need assistance."
The patent, which was published in August, is called "System and Method for a Biometric Feedback Cart Handle."