FERC approves four more LNG export projects
David Wagman | November 25, 2019
The Federal Energy Regulatory Commission (FERC) approved four liquefied natural gas (LNG) projects and related facilities to export natural gas.
Three projects would be located along the Brownsville Ship Channel in Brownsville, Texas. A fourth project would expand a currently operating facility near Corpus Christi, Texas. FERC has completed work on applications for 11 LNG export projects in the past nine months.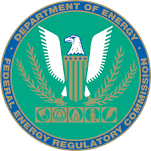 With the federal approval in hand, project developers now must decide whether or not to move ahead with construction. Recent reports suggest that headwinds may slow LNG development work in the near term.
Consulting firm Deloitte said in late November that decades of low prices in end-user markets and difficulty faced by developers in signing long-term off-take contracts pose challenges to new LNG projects.
S&P Global Platts Analytics said that outlook is in line with its expectation that U.S. liquefaction capacity growth will slow after 2021, reflecting what it called "the uncertainty over when many of the projects that are to make up the second wave of American terminals" will break ground, if at all.
Four projects
In its latest action, the FERC approved, with conditions, three Brownsville Ship Channel projects, proposed by Texas LNG Brownsville, LLC; Rio Grande LNG, LLC and Rio Bravo Pipeline Company; and Annova LNG Common Infrastructure, LLC and three of its affiliates.
Texas LNG Brownsville would build and operate facilities to export roughly 4 million metric tons per year of natural gas as LNG. The Rio Grande LNG Terminal and associated Rio Bravo Pipeline Project would export 27 million metric tons per year. The Annova LNG Brownsville Project would export up to 6 million metric tons per year.
The FERC also approved, with conditions, a proposal by Corpus Christi Stage III, LLC and Corpus Christi Liquefaction LLC to site, build and operate the Stage 3 LNG Project. That project would allow the company to liquefy for export an additional 11.45 million metric tons per year of LNG at Corpus Christi Liquefaction's LNG terminal now operating in San Patricio and Nueces counties, Texas.
All four LNG project sponsors have applications pending before the U.S. Department of Energy seeking authorization to export gas to countries without Free Trade Agreements with the U.S.
The FERC earlier in 2019 approved LNG projects proposed by Venture Global Calcasieu Pass, LLC; Driftwood LNG, LLC; Port Arthur LNG, LLC; Gulf LNG; Eagle LNG Partners Jacksonville, LLC; Venture Global Plaquemines LNG, LLC; and Freeport LNG's Train 4 Expansion Project. Four projects remain pending before the regulatory body.