Sempra starts first LNG export train at Cameron
David Wagman | August 22, 2019
Sempra LNG said that the first train of its Cameron LNG liquefaction-export project in Louisiana has begun commercial operations.
Train 1 is part of Phase 1 of the Cameron LNG liquefaction-export project. The overall project is planned to provide 12 million tonnes per annum (Mtpa) of liquefied natural gas (LNG) export capacity, or roughly 1.7 billion cubic feet per day (bcf/d) of natural gas.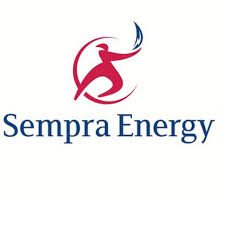 Cameron LNG is jointly owned by affiliates of Sempra LNG, Total, Mitsui & Co. Ltd. and Japan LNG Investment LLC, a company jointly owned by Mitsubishi Corp. and Nippon Yusen Kabushiki Kaisha.
In related news, Commonwealth LNG filed with the U.S. Federal Energy Regulatory Commission (FERC) on August 20 for a permit to build an 8.4 million mt/year export terminal and affiliated feedgas pipeline interconnect in Louisiana.
Reports said that Commonwealth had been in the pre-filing process with the federal regulatory agency since 2017. Its application asks for permit certificate approval by January 2021, so it can begin commercial exports by the first quarter of 2024.
The project would include six LNG storage tanks and a 3 mile long, 30 in diameter natural gas pipeline that will connect the facility with existing pipeline systems.
Commonwealth expects to make a final investment decision on the project in 2020.
Growing export capacity
In December, the Energy Department (DOE) projected that U.S. LNG export capacity would reach 8.9 billion cubic feet per day (Bcf/d) by the end of 2019, making it the third-largest in the world behind Australia and Qatar. At the end of 2018, U.S. LNG export capacity stood at 3.6 Bcf/d, and was expected to end the year at 4.9 Bcf/d.
Natural gas deliveries to U.S. facilities producing LNG for export set a monthly record in July, averaging 6.0 billion cubic feet per day (Bcf/d) — 7% of the total U.S. dry natural gas production. DOE said that in the first seven months of 2019, natural gas feedstock deliveries to LNG export facilities have been the fastest growing among all U.S. natural gas consumption sectors.
Cameron LNG Phase 1 is one of five LNG export projects Sempra Energy is developing in North America: Cameron LNG Phase 2, previously authorized by FERC, includes up to two additional liquefaction trains and up to two additional LNG storage tanks, Port Arthur LNG in Texas and Energía Costa Azul LNG Phase 1 and Phase 2 in Mexico.