Global demand for natural gas will fuel LNG export projects
David Wagman | June 11, 2019
Global demand for natural gas is forecast to keep growing over the next five years, driven by Asian economies and supported by the continued development of the international gas trade.
The International Energy Agency (IEA) said that demand for natural gas grew 4.6% in 2018, its fastest annual pace since 2010. Gas accounted for almost half the increase in primary energy consumption worldwide. Demand is expected to grow by more than 10% over the next five years, IEA said, reaching more than 4.3 trillion cubic meters in 2024.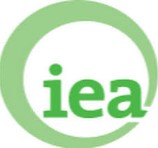 China is expected to account for more than 40% of global gas demand growth to 2024, driven by the government's goal of improving air quality by shifting away from coal. Chinese natural gas consumption grew 18% in 2018 and is forecast to slow to an average annual rate of 8% to 2024 due to slower economic growth.
The IEA also forecasts strong growth in gas consumption in other Asian countries, particularly in South Asia. In Bangladesh, India and Pakistan, the industrial sector is the main contributor to growth, especially for fertilizers.
Industrial use of natural gas, both as a fuel and a feedstock, is set to expand at an average annual rate of 3% and account for almost half of the rise in global consumption to 2024. Power generation remains the largest consumer of natural gas, in spite of slower growth due to competition from renewables and coal, IEA said.
Supplies of natural gas will come from both new domestic production in fast-growing economies but also increasingly from major exporting countries, led by the development of shale gas resources in the United States.
Investment in LNG projects rebounded in 2018 after several years of decline, IEA said. The large number of projects due to take final investment decision in 2019 is likely to further support trade and market expansion.
U.S. LNG
In early June, Cheniere Energy Partners said that it will go ahead with plans to build a sixth natural gas liquefaction train at the Sabine Pass liquefaction project in Cameron Parish, Louisiana. It also issued full notice to proceed with construction to Bechtel Oil, Gas and Chemicals.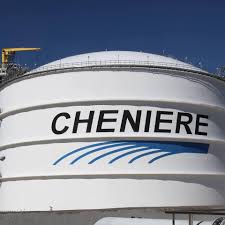 In a related development, Cheniere Corpus Christi Liquefaction Stage III entered into a long-term gas supply agreement with Apache Corp. Under terms of the 15-year deal, Apache will sell 140,000 MMBtu per day of natural gas from the Permian Basin to Corpus Christi Stage III. The LNG associated with this gas supply, roughly 0.85 million tonnes per annum (Mtpa), will be marketed by Cheniere.
In late May, Sempra LNG said that an initial commissioning cargo of LNG from its Cameron LNG export project in Hackberry, Louisiana. Phase 1 of the Cameron project includes the first three liquefaction trains that will enable the export of approximately 12 Mtpa of LNG, or approximately 1.7 billion cubic feet per day.
Cameron LNG is jointly owned by affiliates of Sempra LNG, Total, Mitsui & Co. Ltd. and Japan LNG Investment LLC, a company jointly owned by Mitsubishi Corp. and Nippon Yusen Kabushiki Kaisha. Sempra has a goal of delivering 45 Mtpa of natural gas to world markets.
Also in May, Sempra Energy and Saudi Aramco agreed to negotiate and finalize a 20-year sale-and-purchase agreement for 5 Mtpa of LNG from Phase 1 of the Port Arthur LNG export project under development in Texas. Terms would include a 25% equity investment by Saudi Aramco in Phase 1.
Supply realignment
In rapid and dramatic fashion, the eastern U.S. and parts of the Ohio River Valley have moved from being net importers of natural gas for industrial and domestic consumption to net exporters. In part, natural gas produced from the region now flows to the U.S. Gulf Coast for processing into LNG destined for export markets that are new to domestic producers.
The Energy Department's Energy Information Administration (EIA) in March said that although the South Central region contains shale plays that produce natural gas — including the Wolfcamp in the Permian Basin and Haynesville — natural gas consumption there outpaces production, requiring additional supplies.
EIA said that the U.S. is poised to become the world's third-largest LNG exporter, with export capacity behind only Australia and Qatar. Domestic LNG export capacity is expected to reach 8.9 Bcf/d by the end of 2019.
In addition to increased LNG exports, EIA said that natural gas pipeline exports to Mexico and consumption in the industrial and electric power sectors also increased in 2018.