IEA Report: World must act to accelerate hydrogen transition
S. Himmelstein | June 18, 2019
Hydrogen's potential to contribute to a secure and affordable energy future is being increasingly recognized. To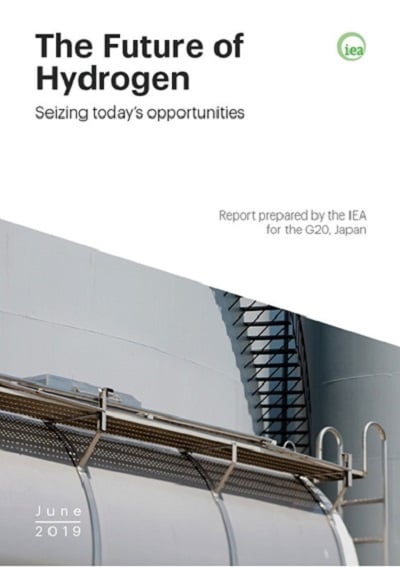 Source: IEAbuild on this momentum, the International Energy Agency (IEA) offers recommendations to help governments, companies and other stakeholders to scale up hydrogen projects worldwide.
These include four areas where actions implemented now can help to lay the foundations for the growth of a global clean hydrogen industry in the years ahead:
Making industrial ports hubs for scaling up the use of clean hydrogen.
Building on existing infrastructure, such as natural gas pipelines.
Expanding the use of hydrogen in transport by using it to power cars, trucks and buses that run on key routes.
Launching the hydrogen trade's first international shipping routes.
The economic prospects of increased use of hydrogen are expected to improve as the cost of producing this fuel from renewable electricity could decline 30% by 2030. Cost reductions from economies of scale can be augmented by relevant R&D to lower costs and improve performance, particularly for fuel cells and electrolyzers.
Hydrogen is currently being used on an industrial scale but it is almost entirely supplied from natural gas and coal. Its production, primarily for the chemicals and refining industries, is responsible for 830 million tons of carbon dioxide emissions per year. Greater reliance on clean electric power sources to secure hydrogen supplies is advocated, and expanding the use of clean hydrogen in other sectors — such as cars, trucks, steel and heating buildings — is another important challenge.