Turning plastic ocean waste into carpets
Marie Donlon | April 16, 2019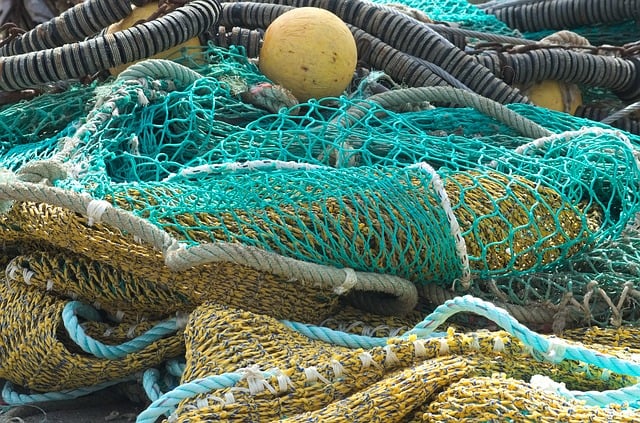 A European carpet company is turning plastic fishing nets recovered from the ocean into carpeting for the home, according to reports.
The company, called Sedna, manufactures its carpets by combining recovered plastic fishing nets with material from old carpets, and those materials are then spun into Econylm, a type of regenerated nylon yarn. Once spun, the carpet material is backed with Eco FusionBac, a material composed of PET plastic bottles, also recovered from the ocean.
While many other companies are considering bans and alternatives to other single-use plastics such as straws and plastic bags, Sedna recognized that almost half of all marine plastic pollution is composed of fishing nets. Aptly named after the goddess of the sea and marine life in Inuit mythology, Sedna is driven to recover the plastic nets often left behind by fishermen that continue to fish and trap turtles, whales, dolphins, sharks and other sea life well after they have been abandoned.
According to the brand's website: "Sedna thus helps to save thousands of beautiful sea creatures like sea turtles, dolphins and seals will no longer get stuck in this life-threatening waste."
Sedna is just the latest in a growing number of companies attempting to turn plastic waste into something useful. Shoemaker Adidas recently created a line of sneakers composed of recovered ocean plastics. Similarly, household cleaning supply manufacturer S.C. Johnson & Son is preparing to relaunch a popular home cleaning product in packaging composed entirely of recycled ocean plastic. A furniture company in Norway is turning abandoned fishing nets into school and office seating.