Adidas Sold 1 Million Pairs of Ocean Plastic Sneakers in 2017
Marie Donlon | March 16, 2018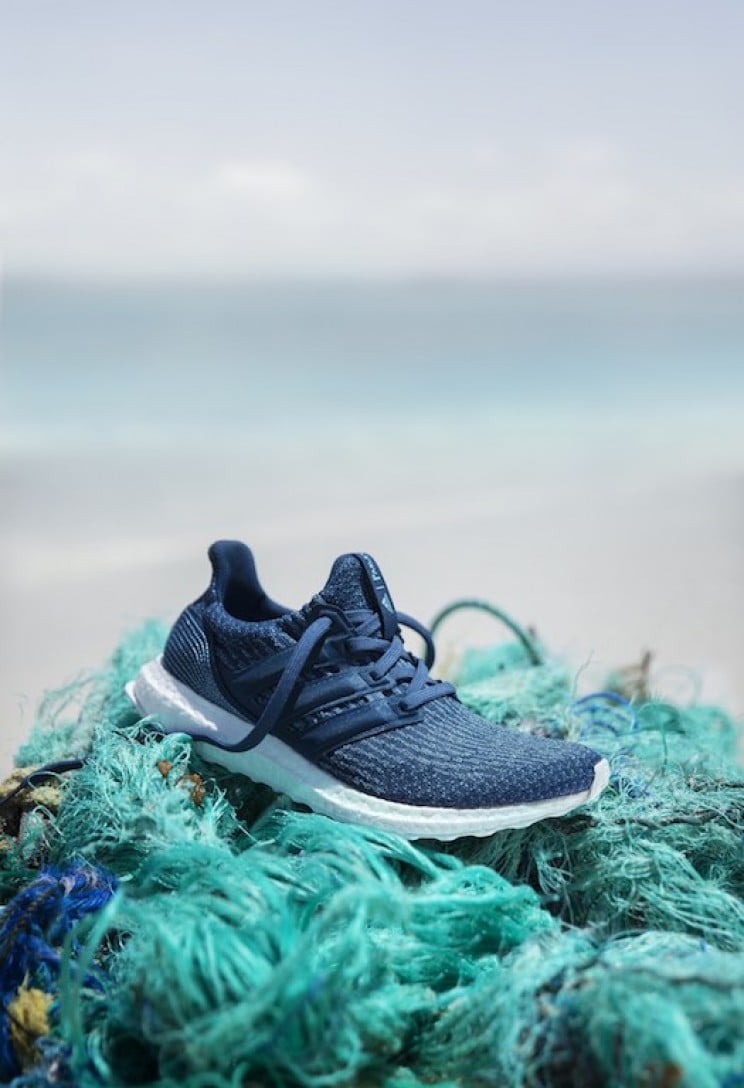 Source: AdidasSince introducing a shoe line that includes parts made from recycled plastic, Adidas is announcing that it sold one-million pairs of the eco-friendly sneakers in 2017.
In collaboration with environmental group Parley for the Ocean, Adidas created the UltraBoost sneaker, which weaves recycled plastic into the shoes' laces, heel webbing and lining and the sock liner covers. All told, 11 plastic bottles are reused in each pair of the sneakers.
No stranger to such environmental initiatives, Adidas had also vowed to rid all 2,900 of its retail stores worldwide of plastic bags. As such, the retailer has eliminated roughly 70 million plastic shopping bags since beginning the initiative two years ago.
With the release of another UltraBoost design containing ocean plastic this week, Eric Liedtke, the company's head of Global Brands, told the SXSW conference in Austin, Texas, that Adidas wants to eventually produce all of its products (from footwear to apparel) using recycled plastic from the ocean by 2024.