Contract awarded for munitions plant project
David Wagman | April 11, 2019
Burns & McDonnell won a contract to design and build a steam generation plant at the Holston Army Ammunition Plant in Kingsport, Tennessee.
The contract, the dollar amount of which was not disclosed, was awarded by BAE Systems, the facility's operating contractor. The Holton facility manufactures explosive formulations for military and commercial applications.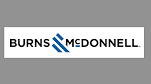 Under the engineer-procure-construct contract, Burns & McDonnell will build a steam boiler facility capable of delivering 1 million pounds per hour of process steam for munitions and ordnance manufacturing.
The new facility will include dual-fuel boilers and will use natural gas as a primary fuel source. The plant also will be capable of burning ultra-low sulfur diesel fuel as a backup source. The facility will replace a coal-fired steam facility that has been in operation for several decades.
AZCO Inc., a Burns & McDonnell subsidiary, will perform a substantial portion of the Holston project including steam generator/boiler installation, structural steel erection, shop fabrication, field installation of specialty alloy piping and process piping systems, and a range of other balance-of-plant construction services.
Engineering design, geotechnical and environmental site assessments are already underway. Construction is expected to start in the fall of 2019 and be complete in the summer of 2021.
Following completion of construction, Burns & McDonnell will provide commissioning and startup services before the new facility becomes fully operational.