City awards contract for $1 billion water project
David Wagman | April 09, 2019
The city of Shreveport, Louisiana, has hired Burns and McDonnel/Bonton to manage a $1 billion water and sewer project.
The 12-year project was stipulated in a 2014 Consent Decree with the Environmental Protection Agency (EPA). Work was originally estimated to cost $350 million but has since escalated.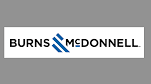 In 2009, the EPA reported Shreveport to the Department of Justice after multiple sanitary sewer overflows occurred over several years. The EPA contended that further deterioration of Shreveport's sewer and water infrastructure had to be checked. The Louisiana Department of Environmental Quality joined the lawsuit.
To avoid litigation, the city agreed to a Consent Decree, which outlines a 12-year compliance schedule.
Shreveport's sewer system has evolved from clay pipelines discharging untreated sewage into area waterways to an 1,100-mile system of PVC and concrete pipes. These pipes, along with 120 lift stations, move untreated sewage to two treatment facilities for processing. Decontaminated water is then discharged into the Red River.
Over the years, leaking, crumbling and undersized pipes have caused sanitary sewer overflows. Projects to correct these overflows will include sewer rehabilitation and capacity improvements to the wastewater collection system in order to increase conveyance capacity. The projects for the Water Infrastructure Rehabilitation Program are intended to provide increased capacity and reliability to the water system and reduce potential leaks from aging infrastructure.
Burns & McDonnell was one of three companies bidding to become program manager. The other two were Balar Associates of Shreveport and Hunt, Guillot & Associates of Ruston, Louisiana.
The Consent Decree includes a number of requirements. Among them are:
Assessment and remediation of the sanitary sewer system in five separate geographical areas
Evaluation and remediation of lift stations and force mains in five separate geographical areas
Development of a computerized hydraulic model of the sanitary sewer system
Assessment and remediation of sanitary sewer system and wastewater treatment plant capacities
Development and implementation of a Collection System Management, Operation, and Preventive Maintenance (CMOM) Program
Establishment of a fats, oils, and grease (FOG) control program
Development and implementation of Wastewater Treatment Plant Operation and Preventive Maintenance Program
Preparation of specific periodic reports to EPA
Stipulated Civil Penalties (from $500 up to $2,500 per violation per day) for noncompliance