This utility is paying $4,000 a kW for a biomass energy plant
David Wagman | April 22, 2019
Southern Power said it will sell the 115 megawatt (MW) wood-fired Nacogdoches Generating Facility in Texas to Austin Energy for $460 million, or $4,000 a kilowatt.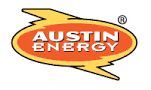 The plant entered service in 2012. Around 110 MW of its output is under contract to Austin Energy under a 20-year power purchase agreement (PPA). Local news reports said that total payments over the term of the PPA could have reached $2.3 billion. The plant reportedly has been expensive to run, limiting its use by the city utility.
The plant consists of a bubbling fluidized-bed boiler, a condensing steam turbine generator with an evaporative cooling tower, wood fuel handling system and auxiliary support equipment. The plant is fueled with wood biomass, including forest residue, pre-commercial thinnings, wood processing residues and municipal wood waste. The plant was engineered by Zachry Engineering.
The purchase will allow Austin Energy to avoid approximately $275 million in costs over the rest of its power purchase agreement. The utility said that the plant's status will be addressed in future resource planning efforts.
The sale is expected to close in mid-2019. Proceeds will be used to strengthen the balance sheet of Southern Company.