NASA's InSight Lander Touching Down on Mars Today
Eric Olson | November 26, 2018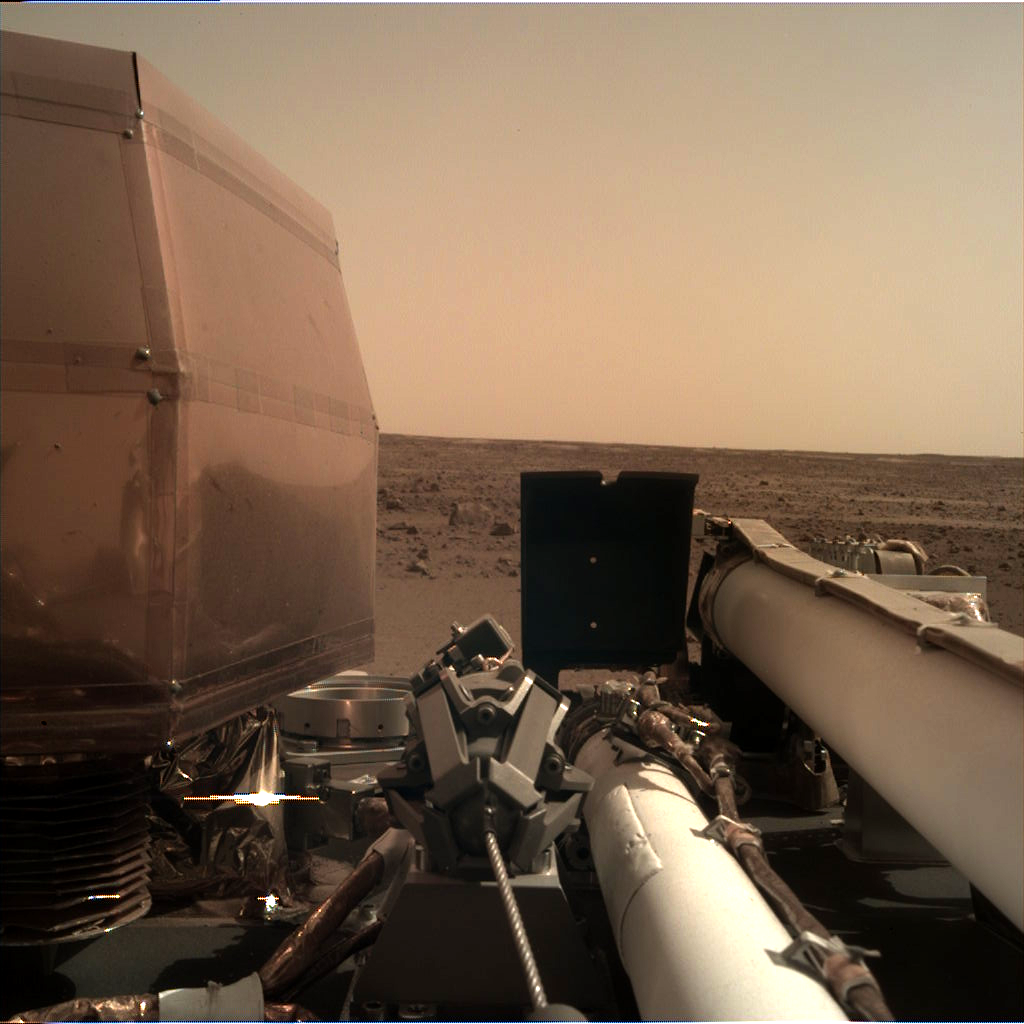 A picture of InSight's landing site on Mars, taken by the lander's Instrument Deployment Camera (IDC) on November 26. Source: NASAUpdate:
InSight landed successfully at 2:52:59 p.m. EST Monday, November 26 on target in Elysium Planitia, a broad plain near the Martian equator. After touchdown, the lander deployed its twin 7-foot-wide solar arrays and snapped a couple of photos of its surroundings on Mars, which were relayed back to Earth by NASA's Mars Odyssey satellite.
Original Story:
Nearing the end of a 300-million-mile, seven-month-long journey, NASA's InSight lander will be touching down on the Martian surface today around 3 p.m. EST.
Yesterday afternoon, engineers performed the final maneuvers precisely aligning the spacecraft's trajectory with its targeted atmospheric entry point. When InSight slams into the atmosphere, it will be traveling at 12,300 mph. Atmospheric drag will generate intense heat, raising the temperature of the spacecraft's heat shield to over 1,000° C and decelerating the lander with a force equivalent to 12 g on Earth to a speed of around 1,000 mph. At this point, ten miles above Mars, a supersonic parachute will be deployed, the heat shield jettisoned and three landing legs extended. A mile above the surface, the parachute and backshell will separate from the lander and twelve retrorockets will fire up to slow the spacecraft for a gentle landing on Mars.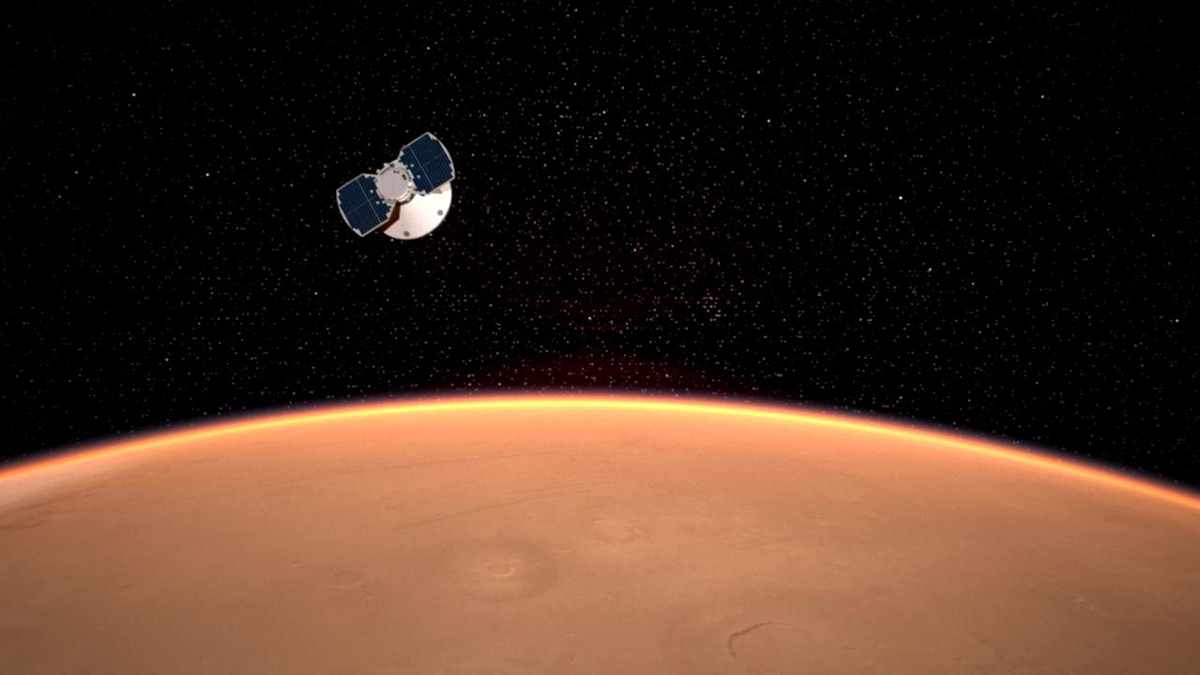 InSight will be slowed by a heat shield, supersonic parachute and twelve retrograde rockets. Source: NASA
Mission scientists and engineers will be closely monitoring the entire sequence of events at the Jet Propulsion Laboratory in Pasadena, California. NASA will have a few different ways to determine if InSight's landing is successful. First, the lander itself will transmit basic radio signal tones during entry, descent and landing (EDL) that engineers on Earth will monitor to track the lander's progress. Two experimental CubeSats trailing InSight will attempt to relay signals during EDL. When it makes contact with the surface, InSight will send out a beacon indicating it has landed, followed by a stronger second signal seven minutes later over its X-band antenna. Additionally, the landing will be monitored by two satellites orbiting Mars. The Mars Reconnaissance Orbiter (MRO) and Mars Odyssey will record data from the event and beam it back to Earth, which engineers will receive and process between 6:00 and 8:30 p.m. EST for confirmation of a successful landing.
Assuming the landing is a success, InSight's mission to study the interior structure of Mars won't begin in earnest for a few months. Before the science can begin, a careful deployment process will be carried out to set up InSight's instruments on the Martian surface with the help of a robotic arm.
Follow NASA's live coverage of the landing at its website.
Learn more about InSight's mission and the instruments it will use to explore the Martian interior.