NASA Looks to Aerospace Vendors for New Moon Delivery Service
Peter Brown | November 30, 2018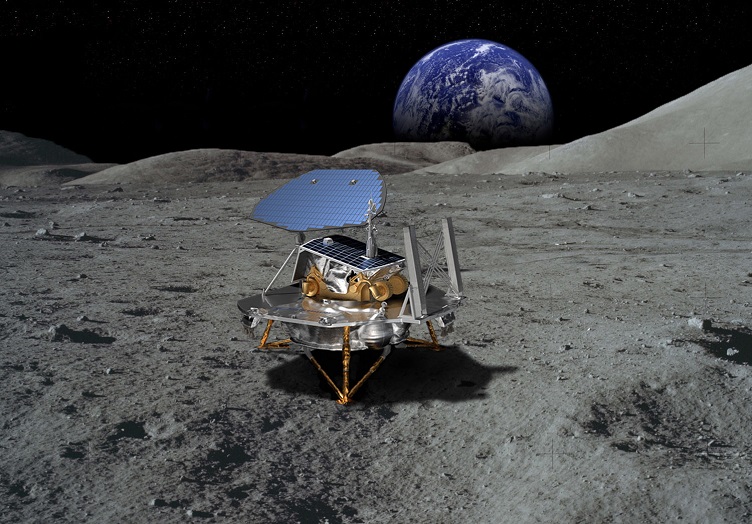 A rendering of Lockheed Martin's McCandless Lunar Lander. Source: Lockheed Martin
In order for humans to explore the solar system, and, specifically, launch a manned mission to Mars, the first step is to go back to the Moon and create a long-term base there as a launching point to other planetary bodies.
NASA is reaching out to U.S. companies in order to bid on delivery services to the lunar surface through its Commercial Lunar Payload Services (CLPS) contracts, which is seen as one of the first steps toward a scientific study and human exploration of the Moon and eventually Mars.
These companies will bid on delivering science and technology payloads for NASA including integration and operations, launching from Earth and landing on the surface of the Moon.
The companies selected to bid on the lunar delivery service include:
Astrobotic Technology Inc. in Pittsburgh
Deep Space Systems in Littleton, Colorado
Draper, based in Cambridge, Massachusetts
Firefly Aerospace Inc. out of Cedar Park, Texas
Intuitive Machines LLC in Houston
Lockheed Martin Space based in Littleton, Colorado
Masten Space Systems Inc. in Mojave, California
Moon Express based in Cape Canaveral, Florida
Orbit Beyond out of Edison, New Jersey
The CLPS contracts are indefinite delivery, indefinite quantity contracts with a combined maximum contract value of $2.6 billion during the next 10 years. Lunar payloads could fly on these contracted missions as early as 2019, NASA said.
These early missions will be an important technology demonstration to inform the space organization for the development of future landers and other exploration systems needed for humans to return to the lunar surface and to prepare astronauts for Mars exploration.
As one of the companies chosen for the CLPS contract, Lockheed Martin said it will use its McCandless Lunar Lander, which is based on the design of the InSight lander — the Mars rover that touched down on the Martian surface earlier this week — and the Phoenix lander that arrived on Mars in May of 2008.
The McCandless Lunar Lander can transport large payloads weighing hundreds of kilograms such as stationary scientific instruments, deployable rovers or even sample return vehicles to the moon. The lander uses a propulsive landing approach that uses on-board radars and a set of rocket thrusters that fire 10 times a second to slow the spacecraft to 5 mph before touching down. Once on the surface, the lander can provide power, communications and thermal management for payloads, Lockheed Martin said.