Watch: Data Cover Climate Vulnerability in More Than 270 U.S. Cities
S. Himmelstein | October 16, 2018
A two-year assessment of the current climate risks of more than 270 cities in the U.S. and Puerto Rico has resulted in the Urban Adaptation Assessment (UAA). The open-source, free measurement and analysis tool developed by University of Notre Dame researchers explores a city's readiness and adaptability to climate change.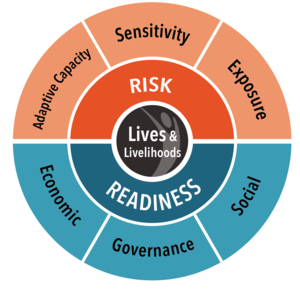 Source: University of Notre DameThe database provides the projected cost and probability of climate-related hazards such as drought, flooding and sea level rise in 2040. UAA also includes sub-city mapping, allowing the examination of potential inequities within each city and providing a picture of how city and sustainability officials can implement more inclusive adaptation options for all residents.
UAA provides a detailed picture of how adaptive capacities and social vulnerabilities are distributed at the sub-city level. This is useful for implementing strategies and improving responsiveness by showing how communities can best focus investment in social or physical infrastructure. Census tract data highlights the vulnerability of specific populations such as single mothers, people with disabilities, elderly who live alone and those without access to a vehicle.
In addition to overall risk and readiness scores, the datasets cover sea level rise, extreme heat and cold, flood and drought.