Growler Getter Tote Helps Beer-Lovers on the Move
Ken Thayer | October 11, 2018
With the rapid growth in the popularity of craft beer in recent years, the use of growlers has been also been on the rise. According to Craftbeer.com, production by independent brewers of craft beer was 5% higher in the first six months of 2018 compared to 2017. The Brewers Association, which promotes independent craft beer, states there were 3,812 microbreweries, 2,252 brewpubs and 202 regional craft brewers in the U.S. in 2016, a 357% increase since 2010 and a 576% increase since 1996. The number of craft brewers was relatively flat between 1998 and 2009 before taking off dramatically, starting around 2010.
The growth of craft beer breweries. Source: CraftBeer.com
A growler is a container for transporting draft beer. Growlers are usually glass but are also sometimes made out of ceramic or stainless steel. The most popular size in the U.S. is 64 ounces, but 32 ounces and even 128 ounces are sometimes available. Internationally, 1-liter and 2-liter growlers are more common.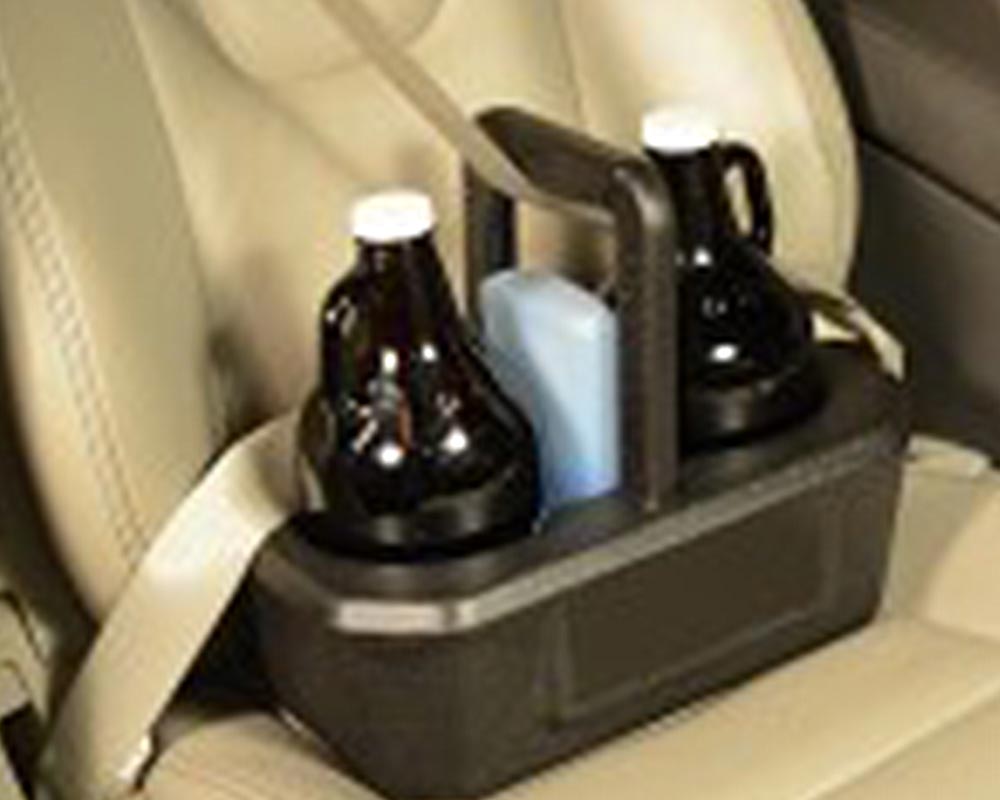 The Growler Getter. Source: PFCLocal bars, craft breweries and even grocery stores offer growlers as a way to purchase draft beer. Some craft brewers may have a pub or sample shop but don't bottle their beer, so a growler is a necessity for patrons who want to take some home. Rotating craft beers is a popular trend, and growlers allow customers to buy a beer that may only be on tap for a short time and is not distributed locally.
To help serve this relatively new market, The Plastic Forming Company Inc. (PFC) is producing the Growler Getter tote, which can transport two 64-ounce growlers home from the pub or to a weekend picnic. The insulated tote weighs only 1.3 pounds and has a convenient carry handle. A space between the two growlers can hold ice or cooling packs to keep the growlers cold. It is also designed for use with a car's seatbelt to keep the contents from spilling during the ride. If the cap does come loose, the Growler Getter's cavity can contain up to 128 ounces of liquid.
PFC said a version for 32-ounce growlers is coming soon.