Penn State to Develop Fast-Acting Foam to Treat Wounds
Marie Donlon | September 26, 2018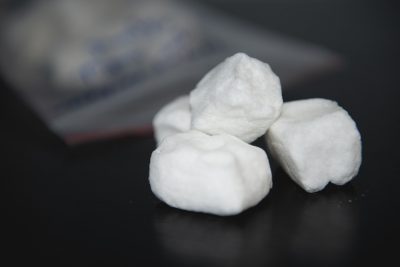 "The idea is that this foam could be placed in wounds from many different kinds of trauma, whether civilian or on the battlefield," said Armen, who is also a colonel in the U.S. Army Reserve and principal investigator on the project. Source: Michelle Bixby/Penn StatePenn State researchers developing a foam that will quickly seal wounds inflicted on those in the battlefield or in isolated regions far from hospitals.
With a three-year, $1.4 million grant from the United States Army Medical Research and Development Command, researchers expect to develop a foam that will expand and transform into a gel once it is applied to a wound. The expanding gel will apply pressure to stop the wound from bleeding along with the addition of chitosan (a blood-clotting agent).
The researchers envision that once developed, the gel might be used by medics and first responders around the world to stabilize patients until they are taken to a hospital.
"The idea is that this foam could be placed in wounds from many different kinds of trauma, whether civilian or on the battlefield," said Dr. Scott Armen, professor of surgery and neurosurgery at Penn State College of Medicine and principal investigator on the project. "We could apply the foam in the field or at the scene, which would stop bleeding quickly, thereby enabling patients to survive prolonged transfer to hospitals or higher levels of care for definitive treatment."
Calling the foam bioabsorbable, Dr. Jeffrey Catchmark, a professor of agricultural and biological engineering who is helping to develop the gel, said, "After the foam is applied and as the wound heals, natural enzymes in the body will slowly convert the foam into sugar, which will then be metabolized by the body."
"The structure of the foam will also allow it to slowly transition into an insoluble gel," added Catchmark. "This is an advantage because it allows the wound to heal without being damaged by the foam, and if the foam needs to be removed, it will not injure the wound site like conventional gauze bandages."
"We're hoping the foam will be a valuable alternative or even a better replacement to similar products that are currently available," said Dr. Melissa Linskey, resident surgeon at Penn State Health Milton S. Hershey Medical Center. "The wide applicability of the product is exciting, and we're hoping it will particularly benefit our service men and women on the front lines."