World's First Daughter Craft Based on SES Technology
Shawn Martin | August 21, 2018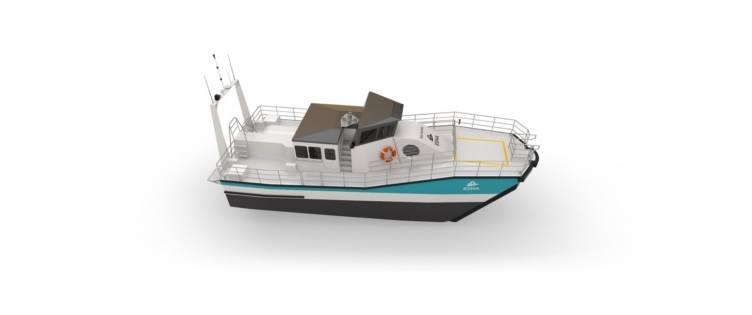 Source: WindPartner AS
An independent ship design company that specializes in air-cushioned catamarans and Surface Effect Ships (SES) developed the world's first daughter craft based on SES technology. Development was supported by the Carbon Trust's Offshore Wind Accelerator (OWA) program with a goal of reducing the costs of offshore wind farm developments.
The Sea Puffin 1 developed by the Norwegian company ESNA is deployed from larger vessels and is designed to endure harsh weather conditions. Integrated air cushions provide for active motion dampening, which, in turn, enhances access capabilities and improves fuel efficiency.
WindPartner AS, an operations and maintenance solutions provider for the offshore wind industry, ordered the first Sea Puffin 1 and has successfully demonstrated transit and push-on trials while enduring significant wave heights up to 1.5 meters high. Their intention is to complete a two-month sea trial where the vessel will be tested in severe weather conditions at Vattenfall's Horns Rev 1 and Ørsted's Horns Rev 2 wind farms. Trials will commence September 16, 2018, and thereafter WindPartner AS will deploy the vessel for commercial operations and contracts.