Manufacturing Laser Improved with Higher Cutting Speed and Power
Engineering360 News Desk | August 08, 2018
LaserCoil Technologies LLC has increased the cutting speed and power of it laser blanking systems. They have introduced 8 kW fiber lasers that have a proprietary Z-axis design that is applied directly into the laser blanking system. This allows the laser head to rapidly adjust to height variations in the material. As cutting speeds increase with the higher power laser, the performance of the Z-axis must increase to realize the system's full potential.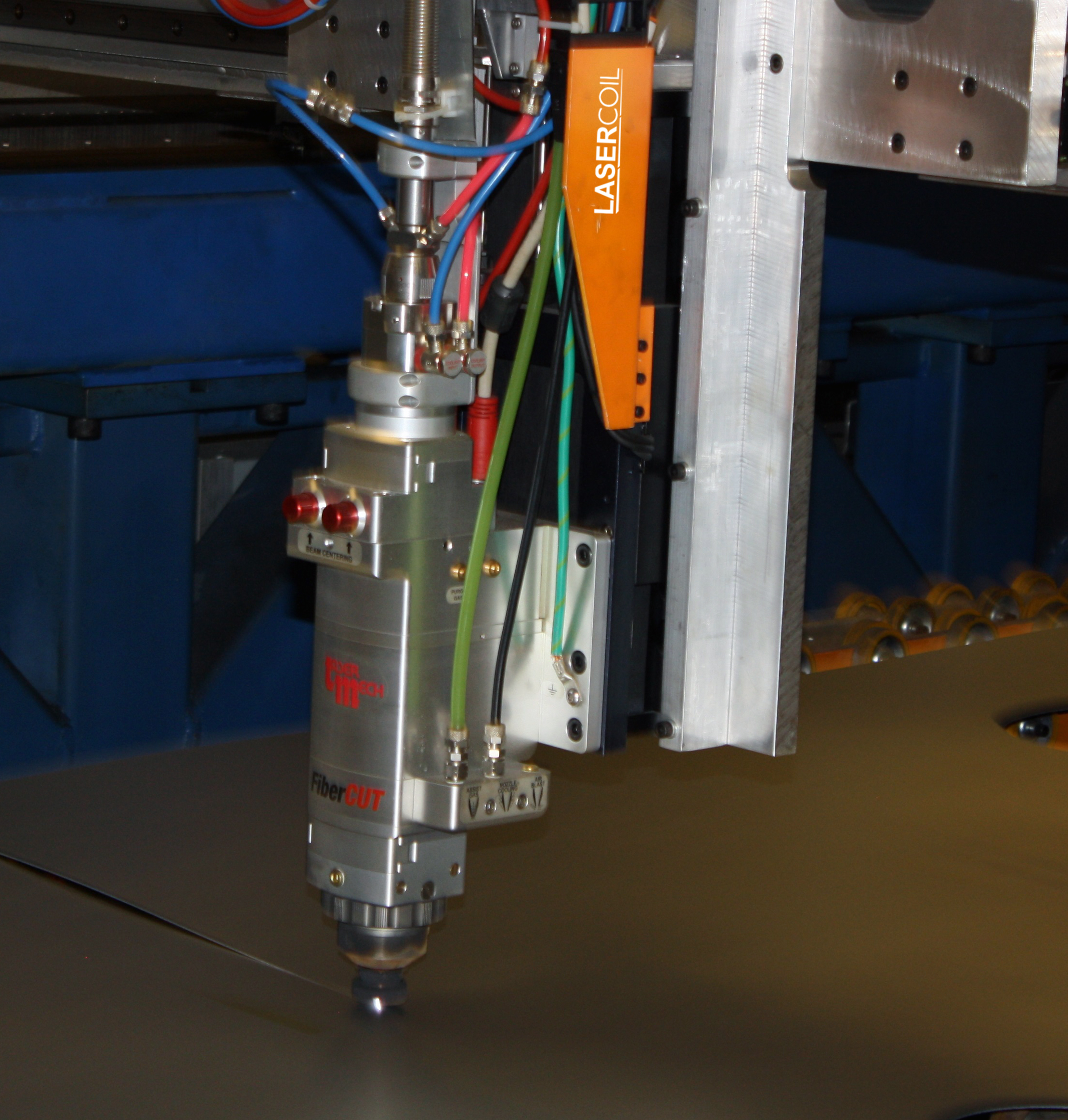 The laser cutting head. (Source: LaserCoil Technologies)
In the past when reaching high cutting speeds, the system's ability to adjust to variations in material height lagged behind the laser's potential cutting speed. This was partly due to this Z-axis adjustment being tied into a separate controller and functioning through a separate HMI. But the new integrated Z-axis maintains higher speeds with a wider range of less than perfectly flat material.
The systems can be sold with a single laser 8 kW head or with multiple heads. The LaserCoil systems offer multi-mode capability where users can choose either feed index mode (stop/start) or continuous mode for customizing cutting parameters for each part configuration.
By laser cutting direct from coil stock, LaserCoil systems provide a flexible approach to blanking that is suited for production environments running multiple blank profiles and mixed material types. The systems can handle coil stock up to 2.1 m wide in any length and can process aluminum, mild steel, advanced high-strength steels and materials for surface sensitive panels as well as structural components. With 8 kW systems, simple shapes in material thicknesses from 0.5 mm to 0.75 mm can be cut with speeds approaching 2.2 m/s, making laser blanking a viable and competitive manufacturing choice for volumes of less than 100,000 per year.