It is generally understood that texting while driving is dangerous. This is one of the first things that new drivers learn in driving school. But even though it is widely known to be dangerous, that doesn't stop drivers from engaging with their phones anyway, according to a new study. Drivers who engage in texting while driving are six times more likely to be involved in a car crash. Phone use is a factor in a quarter of all car collisions.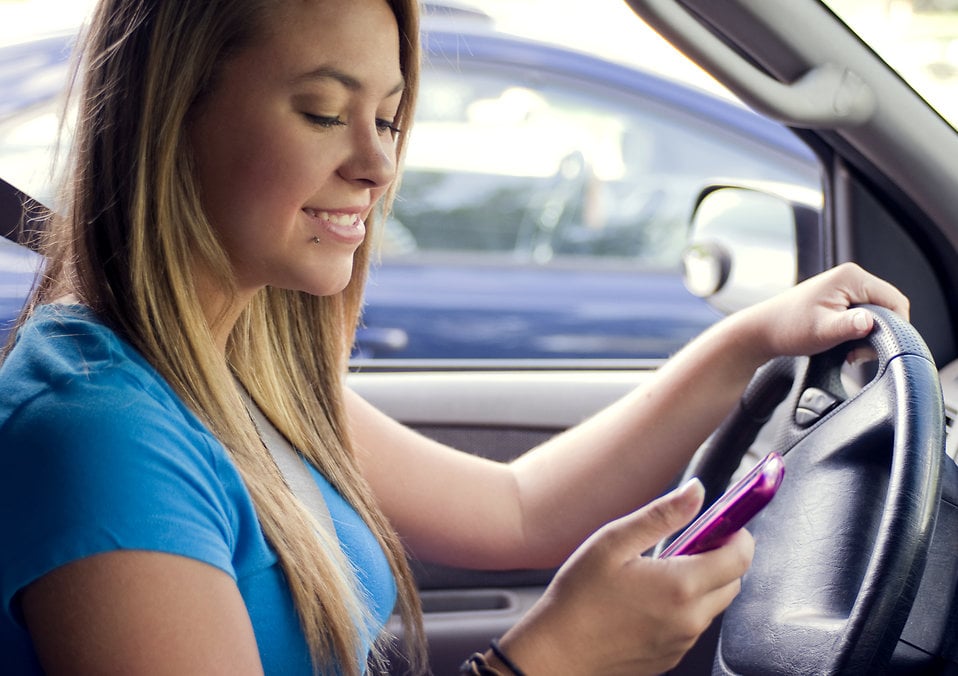 A woman engages in texting while driving (Source: CDC/ Amanda Mills )
In the study on distracted driving, 447 drivers from South East Queensland, Australia, took a survey about their driving habits. The participants were asked questions about perceived factors like crash risk, driving comfort, driving difficulty, driving ability, and the likelihood of engaging in calls or texting.
According to the study, fear of missing out (or FOMO) and separation anxiety are the main reasons that people still engage with their phones even while driving. Drivers don't view texting while driving as a dangerous activity in certain scenarios. The risk behind texting while driving varies based on what kind of task is being performed, and the extent of the cognitive and physical demand the phone-related activity requires. Talking on the phone increases crash risk by 2.2 times while texting increases the risk by 6.1 times. People are more likely to engage with their phones in middle and low-income countries. Eighteen percent of drivers in high-income countries reported engaging with their phones in some way while driving while 31 percent of drivers in low and middle-income countries reported engaging in distracted driving.
Drivers engage in self-regulation when deciding to use their phones while driving. Drivers develop their own strategies on how to text while driving and keep some kind of perceived safety. The study found that drivers use stop signs and stop lights to look at their phones. It also found that people were less likely to engage with their phones in heavy traffic or while driving on curvy roads.
The results of the study showed that women are more likely than men to use phones while driving, as are newer drivers compared to those with more experience. Disinhibited drivers were also shown to be more likely to drive while distracted. Sixty-eight percent of the study participants needed a lot of convincing to believe that texting and driving is a seriously dangerous act. Drivers showed, however, that they are more likely to talk on their phone rather than text.
The study showed that demanding traffic and visible police force are effective methods to reduce distracted driving habits. This supports the use of high-visibility police enforcement programs and distracted driving campaigns to lower the chance of distracted driving.
The study on distracted driving was published in Risk Analysis: An International Journal.