Preventing Jaywalking with Lasers, Facial Recognition Tech...and a Hose
Marie Donlon | April 24, 2018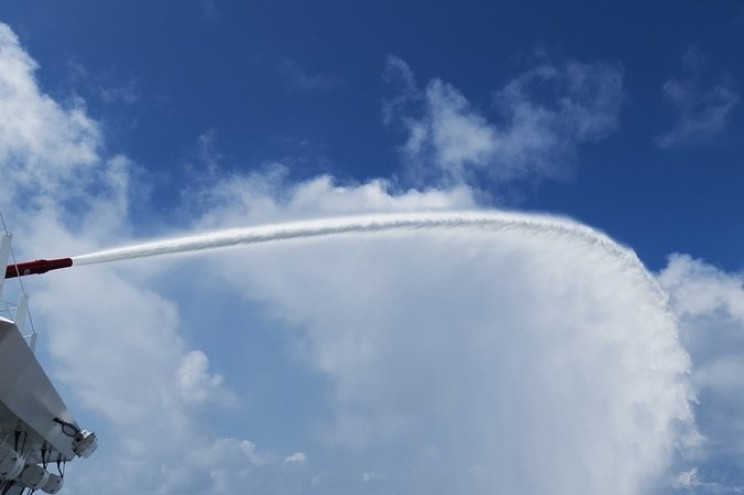 In the Chinese city of Daye, jaywalking is a crime punishable by hose.
In an effort to prevent pedestrians from crossing the street during a red light, a network of five yellow poles has been placed at one of the city's busiest intersections. Equipped with facial recognition technology, lasers and a speaker that issues warnings, pedestrians that cross the street when they aren't supposed to are hosed down with a sprinkler.
Once the system detects that a person is jaywalking via the series of lasers, the following warnings are sounded -- "The light is now green. Please cross the road quickly and mind your safety," "Please don't go through," and "You will be sprayed with water."
In addition to being sprayed with water, the jaywalking culprit will also be publicly shamed for their offense with their photo displayed on a large screen as well as uploaded to a police database.
At a cost of $207,000, the system, if successful, will be used throughout the city according to the head of publicity for the Daye public security bureau, Wan Xinqiang.