Software Designed to Prevent Both Food Waste and Hunger
Marie Donlon | March 12, 2018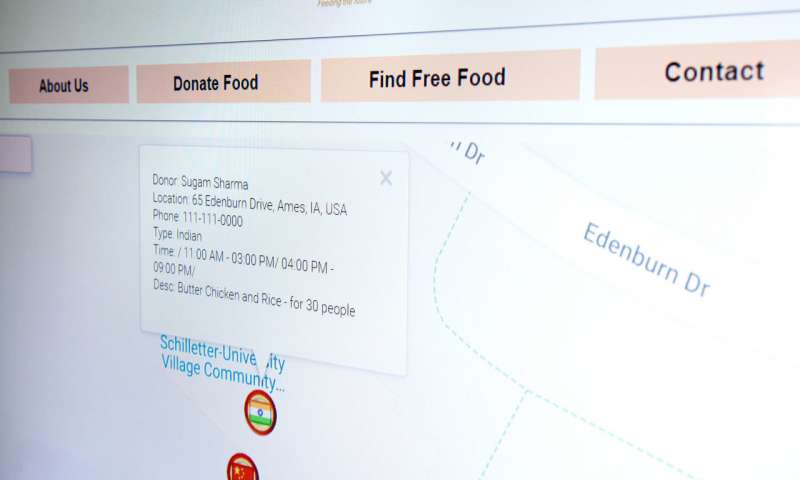 The software is easy to use to encourage donations. Source: Christopher Gannon, Iowa State University Hoping to both reduce the amount of food that goes wasted each year in the United States and to combat the issue of hunger, a computer science expert and systems analyst from Iowa State University's Center for Survey Statistics and Methodology has developed software that could help.
The software, called eFeed Hungers, redirects leftovers from restaurants, grocery stores and individuals to those in need via mobile-friendly software. Participants need only use the software to post food they intend to donate.
Making the donated food available for pickup and distribution at locations such as food pantries and churches that serve free meals, the locations are indicated on an interactive map where locations are highlighted with a flag listing food types and hours of availability.
Details about the software are available in the journals Resources, Conversation and Recycling and Telematics and Informatics.