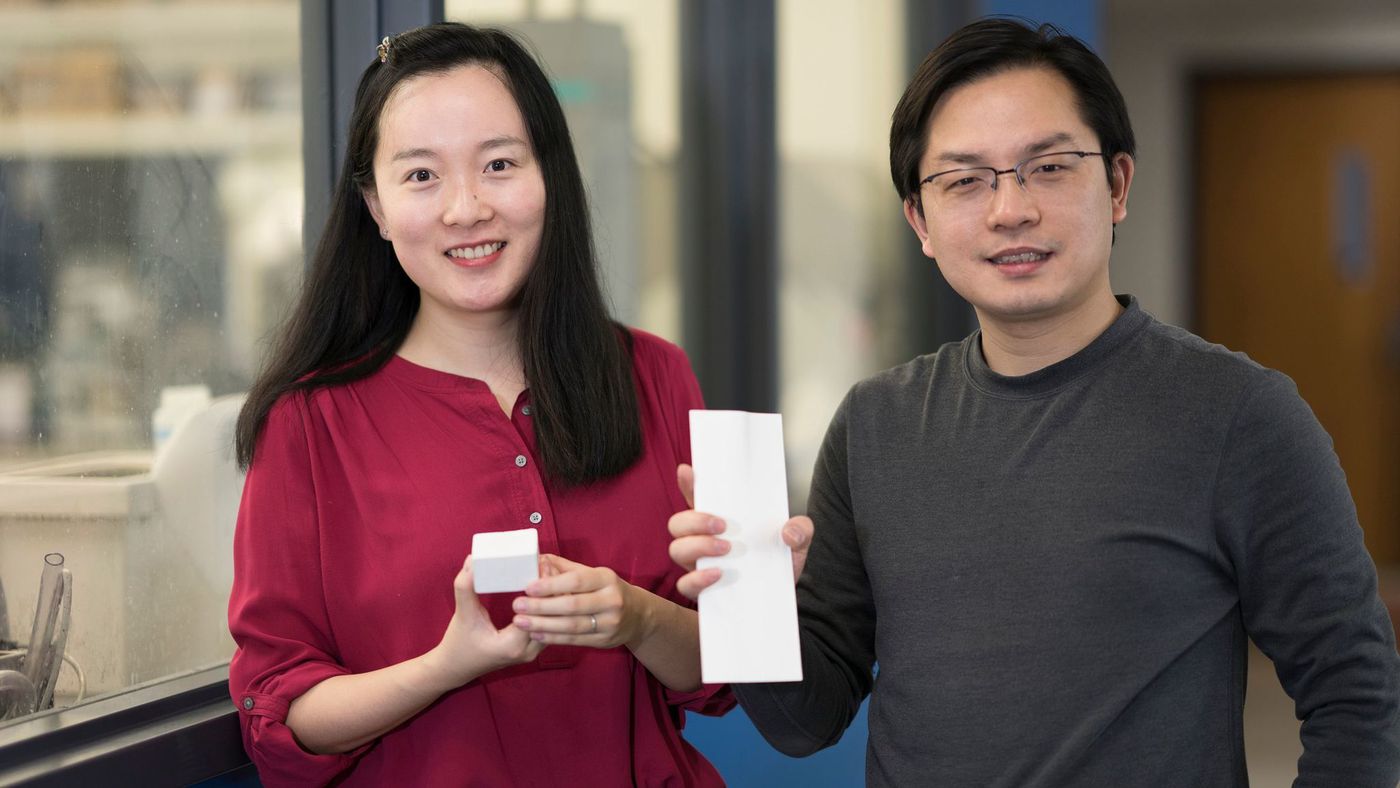 Tian Li and Liangbing Hu holding samples of "nano-wood." Source: Hua Xie, University of Maryland.Engineers from the University of Maryland have developed a material to compete with Styrofoam™ and other insulation materials that is lighter, more durable and environmentally friendly.
Called "nano-wood" because the material is simply old wood stripped of hemicellulose and lignin, leaving behind only skeletal nano-fibers of cellulose, the material is, according to researchers, sturdy and capable of reflecting incoming heat and dissipating heat that manages to sneak in.
"This can insulate better than most other current insulators, including Styrofoam. It is extremely promising to be used as energy efficient building materials," said Tian Li, a post-doctoral student at UMD.
Determined to be 10 percent more efficient and 30 times more durable than Styrofoam and other commonly used insulators, experts believe that the material offers other benefits as well.
According to Jeff Youngblood of Purdue University in West Lafayette, Illinois, who was not involved in the research, "This work shows that with proper treatment, wood can become stronger and more insulating than commonly used insulation, such as fiberglass for houses, with the added benefits that it is non-toxic and sustainable."
The technology is currently in development through UMD spinoff company Inventwood and the research is published in the journal Science Advances.