Five Ways Your ANSI Pump and its Seals Can Fail
March 07, 2018
Sponsored Content
Sponsored content
American National Standards Institute (ANSI) pumps can sometimes fail, as can their seals. To understand the most likely causes of failure and mitigate them, it helps to look at pump basics. ANSI centrifugal pumps are horizontal, end suction, single-stage pumps that are manufacturer agnostic. Identical in size, interface and envelope dimensions, these widely used pumps also meet ANSI B73.1 and ISO 5199 standards.
Pumps designed to meet ANSI specifications are common in chemical, industrial and mining applications. While there are mandatory common specs for ANSI pumps, such pumps are designed to address individual applications. Specifications common to all ANSI-spec pumps include bolts held down by the pump location, a centerline distance among discharge nozzle and suction, the pump coupling height and standard lengths, including 17.5, 23.5 and 33.875 inches. The result is that pumps built to ANSI standards are readily available and cost-effective, and such pumps manufactured by different companies are dimensionally interchangeable.
ANSI Pump Standards
Standards guarantee a degree of interoperability between pumps from different manufacturers. ANSI B73.1, for example, covers 27 pump sizes and specifies a number of key dimensions, performance characteristics and design features for reliability and maintenance. ISO 5199 and ISO 2858 also cover the same type of pumps. ISO 2858 specifies external dimensions and mounting and ISO 5199 establishes performance requirements, construction features, certain elements such as maximum vibration levels and is the most stringent of the three standards. Pumps that meet ISO 5199 standard will meet and even exceed ANSI B73.1 requirements.
Industry Challenges
According to Pump Life Cycle Costs: A Guide to LCC Analysis for Pumping Systems, created by the Hydraulic Institute, Europump and the U.S. Department of Energy's Office of Industrial Technologies (OIT), the purchase price of a medium-sized ANSI pump represents a mere 10 percent of a pump's total life-cycle cost, which includes energy, maintenance and downtime costs that account for 70 percent of total cost of ownership. Typically the initial purchase price of the pump weighs the most heavily in a pump's purchase. While ANSI pumps may look similar and tens of thousands of them are sold annually, replicated ANSI pumps and OEM-provided pumps may perform differently.
Just how differently is clear when looking at a recent comparison of an OEM pump to non-OEM suppliers. When tested, non-OEM pumps failed to match OEM pump performance for flow and head, with a 10.25 percent performance efficiency drop. Non-OEM pumps also tended to miss published performance numbers, which took them out of ANSI standardization. Finally, non-OEM pumps and their lower efficiency accounted for wasted energy costs of a whopping $1,100 annually, and up to $3,700 annually on a medium-size pump, when used continually.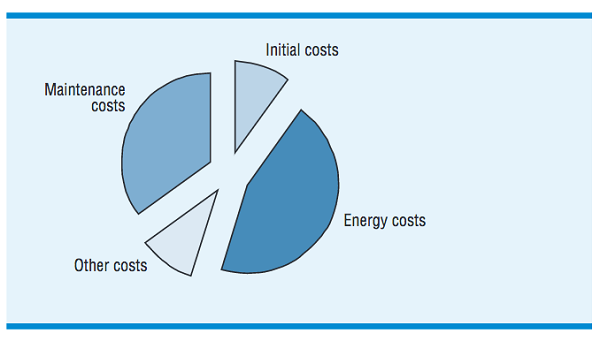 Figure 1. Typical life cycle costs for a medium-sized industrial pump. Source: U.S. DOE
Reasons ANSI Pumps and Seals Fail
It is not just non-OEM pumps that fail. The most common reasons for failure are vibration, heat, installation errors, lubrication issues and the environment in which they are used.
Vibration
Vibration causes cracking, bending, loosening and stressing on all major pump components. When considering vibration the thrust-bearing location, the impact of materials and the rigid bearing and shaft assembly are important considerations.
In order to reduce vibration, locating the thrust bearing in close proximity to the seal and impeller strengthens and stabilizes the pump. It is possible to reduce vibrations substantially based on metallurgy choice by selecting a solution that offers maximum resistance to erosion and corrosion imbalance.
Heat
Heat has multiple detrimental effects on pumps and seals. For example, it distorts seal faces, degrades bearing oil, changes critical clearances and tolerances, increases corrosion rate and enhances cavitation. Every 10° F (5° C) reduction increases bearing life 2,000 hours; every 18° F (9° C) reduction decreases corrosion and oxidation by half — amazing indications of how important even minor changes can be.
Installation Errors
Installation errors cause many pumps to fail before initial startup. Errors include:
Pipe strain
Shimming
Motor alignment
Seal adjustment
Thermal growth
Inflexibility
Leveling
Impeller imbalance
Drainage plug placement
Lubrication
When lubrication is improperly applied, bearings fail and seal faces break down.
Environment
A poor environment enables contamination and destroys seals and bearings. An element of protection is needed to prevent contamination and degradation of components from outside damage.
Mitigating Failure – The Rock VIT Series
Failure mitigation is exactly what the EnviroPump Rock VIT Series provides by addressing the most common points of failure. The solution addresses all of the common reasons for pump and seal failure, such as:
A unique oil misting method for lubrication, when combined with an externally finned and fan-cooled frame, causes bearings to operate between 50-70° F cooler when compared to a traditional flood oil bath, increasing bearing life by 50-100 percent. Each 10° F rise in bearing temperature results in a 2,000-hour reduction in bearing B10 life. Oxidation of oil also doubles for every 18° F increase in temperature.
The built-in oil mist system also coats all interior bearing chamber walls, minimizing rust and oil contamination. The oil chamber is painted to protect against oxidation.
By enclosing the power frame, moisture and contamination are minimized. A mere 0.002 percent of moisture in oil reduces bearing life by 48 percent, while 6 percent moisture reduces it by 95 percent. Labyrinth seals keep fluids in and there is no shaft wear. A 360° sealed shroud around the critical thrust bearing area eliminates physical damage and wash-down contamination.
EnviroPump Rock VIT Series bearing and shaft assembly design reduces vibration up to 90 percent.
Installation errors are minimized with the use of a C/D flange motor adapter, eliminating motor alignment procedures. Adjustable legs eliminate shimming.
A self-centering cartridge mechanical seal eliminates all set, screw, measuring, clips, gapping and adjusting associated with other seals.
Pumps can be angled, eliminating pipe strain with no effect on motor alignment.
The pump is both back pull-out (BPO) and front pull-out (FPO) for flexibility.
Drainage plugs are located at every low point in pump, seal and bearing area.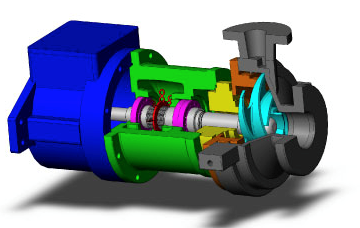 Figure 2. The heavy-duty process pumps not only mitigate the likelihood of failure, they also dramatically simplify maintenance. Source: EnviroPump
The Rock VIT Series modular cartridge pump meets 90 percent of API-610 specifications. Featuring the lowest seal stability factor (SSF) of any process pump in the world results in stable, flat seal face operation and the lowest leakage available.
Other important firsts include its designation as the world's only ANSI/ISO pump to provide application of single, double, or triplex seals. Seal faces are mounted on elastomeric shock isolators and double seals are furnished standard, with internal pumping ring for self-contained circulation of barrier fluid. Seals are lubricated even if the pump runs dry.
It is the first triplex seal for process pumps, doubling pump life, efficiency and safety. Two barrier fluids offer double protection from toxic and hazardous fluids and the third seal acts as an installed spare, doubling pump operation time between teardowns.
There is no comparison to the EnviroPump Rock VIT in terms of reliability and capability. Reach out to EnviroPump and Seal for this class-leading process pump.