Chinese Police Use High-tech Sunglasses to Capture Suspects
Marie Donlon | February 07, 2018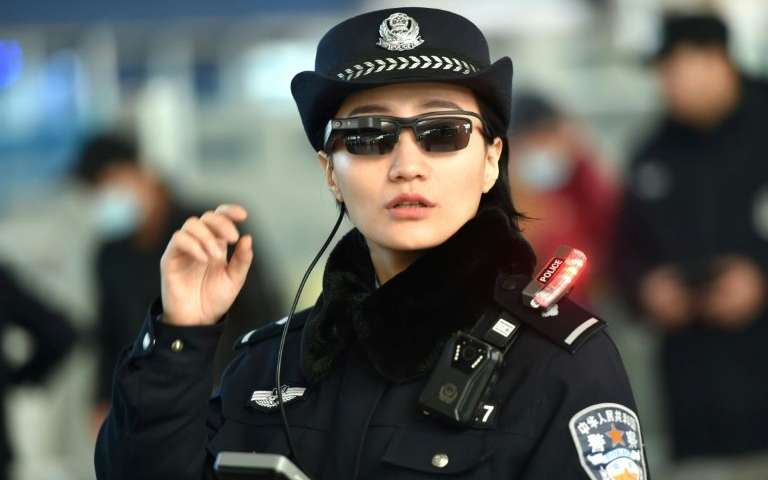 A Chinese police officer wears a pair of smartglasses with a facial recognition system at Zhengzhou East Railway Station in Zhengzhou in China's central Henan province. Source: AFPUsing sunglasses enhanced with the latest in facial recognition technology, police officers in Zhengzhou, China, are adding yet another tool to China's ever-expanding digital surveillance system.
Outfitted with a camera and connected to a device similar to a smartphone, the sunglasses can be used to take pictures of suspicious individuals to be compared with images of wanted suspects housed in a database.
With four officers donning the sunglasses at entrances to Zhengzhou's East Railway Station, police have so far captured seven suspects wanted in connection with crimes ranging from human trafficking to hit-and-runs in addition to collaring 26 people for using fake IDs.
The system expands on China's efforts to grow a digital surveillance system reliant on biometric data such as iris scans, fingerprinting and photos.
However, the use of these digital sunglasses has garnered some opposition, drawing criticism from human rights organizations and privacy advocates expressing concern about their potential for abuse.