Video: Throwable surveillance bot promises to keep military, law enforcement safe
Marie Donlon | May 25, 2022
Belgium-based Sky-Hero has developed a throwable reconnaissance robot for collecting and transmitting real-time audio and video intelligence.
The so-called SIGYN Mk1 Recon System was developed for military and law enforcement applications, according to its maker.
Designed to clear out rooms and explore potentially dangerous situations ahead of human soldiers or police officers, the four-wheeled ground robot is remote controlled and can navigate under obstacles such as cars, gates, barricades and through windows and doors.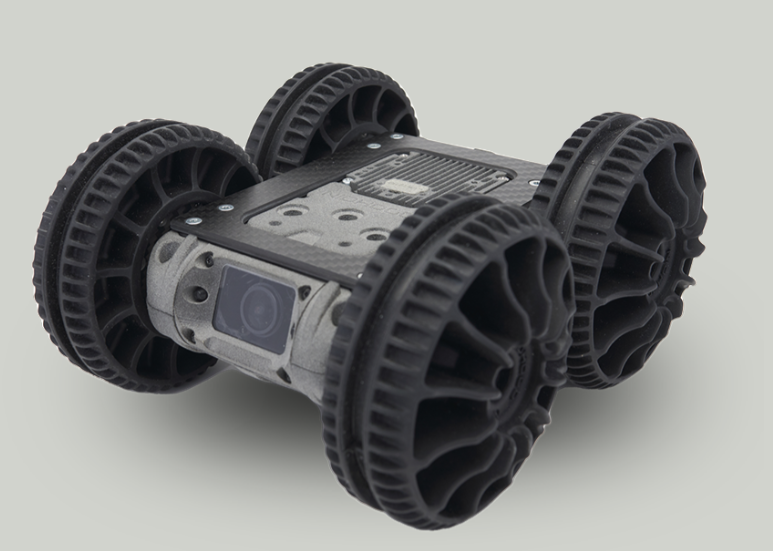 Source: Sky Hero
Capable of traveling at 3.8 mph and weighing just 4.4 lb, the SIGYN Mk1 Recon System uses an encrypted signal to communicate with its operator.
Using its onboard cameras, sensors and LED lights, the SIGYN Mk1 Recon System can explore a room, obtaining information and report that real-time intelligence to soldiers or police officers located remotely without risking their lives.
To see the SIGYN Mk1 Recon System in action, watch the accompanying video that appears courtesy of Sky-Hero.