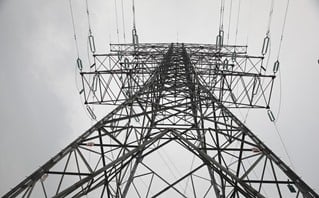 EPRI report examines impact of an E3 event on the electric grid. Source: PixabyA new report from the Electric Power Research Institute (EPRI) focuses on the likely service interruption on the power grid from the detonation of a nuclear weapon high above the earth's surface.
The report says that such an event would release electromagnetic pulses that could disrupt the flow of electricity without the widespread physical destruction and radioactive fallout from ground-targeted nuclear attacks.
It concludes that the potential risk to the U.S. electric grid from a high-altitude electromagnetic pulse (HEMP) event suggests that service interruption due to the late-time pulse or E3 alone would be limited to a regional level and would not trigger a nationwide grid failure.
Three types of electromagnetic pulses that could impact the electric grid are: a high-magnitude, short duration pulse (E1), an intermediate pulse similar to lightning (E2) and a late-time component (E3), which is similar to a severe geomagnetic disturbance event. The report evaluated the effects of the E3 pulse.
EPRI says that it conducted 11 different simulations of a HEMP event across the United States. Five of the simulations would have triggered a regional power failure potentially affecting several states. Two would have led to more localized failures.
The report also identifies steps that could potentially limit the impact of E3 during a HEMP event. Such steps include: installing technologies to reduce or block the flow of geomagnetically-induced currents (GIC) or adding controls to automatically disconnect power system loads during the event.
Ongoing Research
The report was the second of two EPRI studies on the potential impact of E3 from a HEMP event. The first report released in February, focused on the potential for thermal damage on bulk power transformers as a result of a single HEMP event. It concluded that three to fourteen of the transformers would be at risk of thermal damage.
The E3 simulations assumed an event involving a 1.4 megaton bomb detonated 400 kilometers (roughly 250 miles) above the earth. A 1.4 megaton bomb would have the explosive power of 1.4 million tons of dynamite, nearly 100 times more than the nuclear bomb dropped on Hiroshima. The electromagnetic pulse used in this study is based on data from an atmospheric test conducted by the U.S. government in 1962 (Starfish Prime).
The latest E3 assessment also indicated that the scale of the resulting power outage caused solely by an E3 pulse would be consistent with previous wide-scale events, but recovery times could be affected by damage to critical electronics and other equipment and systems caused by E1 or E2 pulses triggered by the same HEMP event. Future EPRI studies will examine those issues.