Watch: Disease Diagnosis with Dipstick Technology
S. Himmelstein | November 24, 2017
A method for rapid nucleic acid purification developed at University of Queensland, Australia, promises to bring nucleic acid amplification for molecular diagnostic assays out of the laboratory environment.
The researchers say that their 'dipstick' technology can extract DNA and RNA from living organisms in as little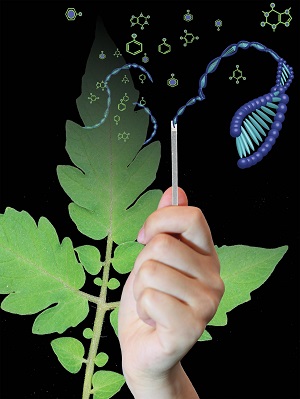 The cellulose dipstick can purify DNA and RNA from a wide range of samples within less than 30 seconds. Credit: Michael Mason/University of Queenslandas 30 seconds without specialized equipment or personnel.
"We have successfully used the dipsticks in remote plantations in Papua New Guinea to diagnose sick trees, and have applied it to livestock, human samples, pathogens in food, and in detecting environmental risks such as E. coli-contaminated water," said Professor Jimmy Botella. "This technology will give people in developed and developing nations a new way of tackling a range of agricultural, health and environmental problems."
Initially developed for specific plants, the method is also applicable to purification of DNA from some agriculturally important species. In only 30 seconds, amplification-ready DNA and RNA is obtained from human blood, fungi, viruses and bacterial pathogens from infected animals.
The process entails use of untreated cellulose-based paper to rapidly capture nucleic acids within seconds and retain them during a single washing step, while contaminants present in complex biological samples are quickly removed. The equipment-free nucleic acid extraction dipstick methodology can perform molecular diagnostic assays in limited resource settings including university and high school classrooms, field-based environments and developing countries.
The research behind the dipstick technology is published n PLOS Biology.