If you've ever shopped for an airline ticket, you know that different airlines tend to travel through particular cities. For instance, Delta Airlines has domestic hubs in Atlanta, Detroit, New York, Boston, Los Angeles, Minneapolis, Salt Lake City and Seattle. American Airlines has domestic hubs in Dallas, Charlotte, Chicago, Philadelphia, Phoenix, Miami, Washington, Los Angeles and New York. Each airline has their own specific airports that are used to transfer travelers and their baggage between flights. These airports are part of a spoke-hub transportation model which has been favored by most airlines since the industry was deregulated in 1978.
The spoke-hub transportation model, also known as a star transportation network, is just one type of transportation network. Transportation networks can come in many different configurations, such as point-to-point, bus, hybrid, ring, mesh, star, tree, line and fully connected. These different network types represent different configurations. For instance, a subway train is a good example of a line network. The train runs along a line and stops at each subway station along the way, picking up and removing passengers as needed. There is no way to get to the last subway station without stopping at all of those stations before it, which is inefficient for the passenger but very efficient for mass transit. If the subway goes in a circle and ends up at its first stop again, then it is a ring network.
Even more efficient is the bus network, which is how city buses work. Rather than stop at every stop, the bus only stops when there are people to pick up or someone pulls the line indicating they want to get off. If there is only one person on the bus and no one along the bus line waiting for it, the passenger would ride directly to their destination without any stops in between. Although more efficient for the passenger, the tradeoff is there is some unpredictability regarding timing; the bus sometimes has to vary its speed or even stop and wait if it gets off schedule. Whereas subways are most efficient when there is a high volume of travelers, buses are most efficient with medium amounts of passengers.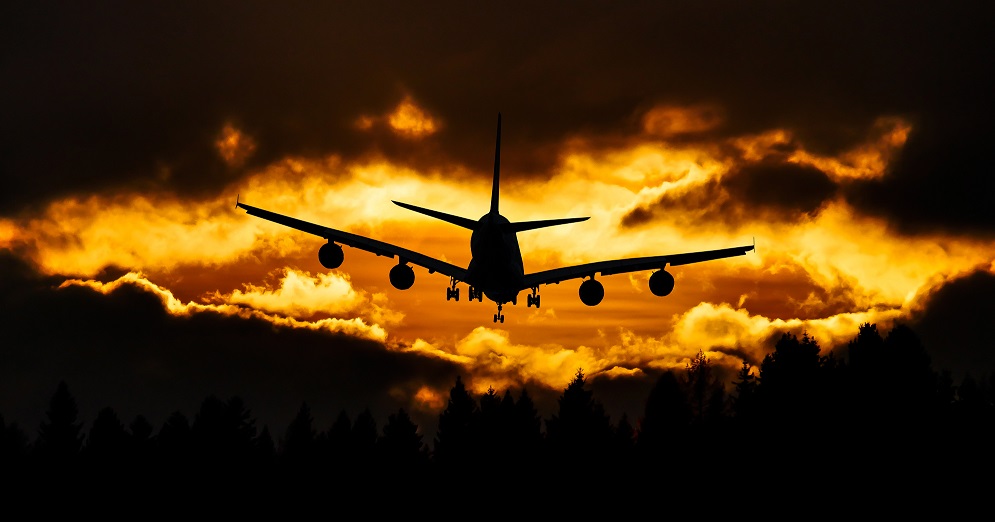 Airlines, as well as long-distance buses and trains, use star networks. Popular destinations are the central nodes of the star configuration, known as a hub. A majority of travelers must go through the hub to get to their destination, even if it is out of the way, or pay more for a direct flight. So for instance, if you wanted to fly from Albany, New York to San Francisco on U.S. Airways, you would have to stop at Washington D.C. to change planes, or pay thousands more for a direct flight if it is even available.
The reason for this is U.S. Airways knows that there isn't enough demand for flights between Albany and San Francisco to justify a regularly scheduled direct flight. Most of those flights would only have a handful of customers. So instead U.S. Airways runs small airplanes from Albany to its hub in Washington D.C. Passengers on these planes could be going to Dallas, Miami, San Francisco or other destinations. When they get to Washington D.C. the passengers disembark and go to another plane. In the case of the Albany traveler, they get on a large plane filled with people who are traveling to San Francisco. These passengers are either from Washington D.C. or were flown in from other small cities.
The Washington D.C. hub is accomplishing two things. It is gathering enough people from the surrounding cities to justify a regularly-scheduled flight to San Francisco, and also offering enough destinations from Washington D.C. to justify a regularly-scheduled small flight from Albany. This is why the airlines all use hubs to reduce costs. It's also why it is cost effective for an airline to fly someone hundreds of miles out of their way to bring them to a hub. The downside is the hub is a critical node in the transportation network.
Passengers from the Northeast and Midwest are familiar with this weakness of the star network. Many of the heaviest travel days in those regions correspond with months when the weather can be unpredictable. For example, Christmas can be a nightmare if a city such as Boston, Chicago or New York is hit with a severe snow or ice storm. Passengers can be delayed hours or even days, camped out in an airport as the airline tries to reschedule all of its flights. As extreme weather appears to occur more frequently, as has been the case over the past few years, the financial impact on airlines can be severe.
Certainly, the star transportation network is too effective for airlines to move away from it, but the number of hubs or redundancy of hubs will need to be re-examined if severe weather events continue to become more frequent due to climate change. Beyond location, weather patterns must become an important factor in selecting future hubs. There is a reason Buffalo, New York, and New Orleans are not hubs for any major airlines: the lake effect snow or potential for debilitating hurricanes are too great. Still, if we have learned anything this year, cities we used to think of as fairly safe are now a little less reliable.
Houston is the second-largest passenger hub for United Airlines which has estimated that Hurricane Harvey will cost them $210 million in revenue losses. Shifting weather patterns and severe weather will undoubtedly lead to a shift in the preferred hubs for airlines and number of hubs used by airlines. Ultimately airlines will have to weigh the benefits of an airport and its location against the possibility of severe disruption to their transportation network. This could cause economic decline for traditional hubs that have become less reliable, an unanticipated consequence of an increasingly unpredictable climate.