Wireless Banking Linked to Healthy Shopping Choices
Tony Pallone | September 19, 2017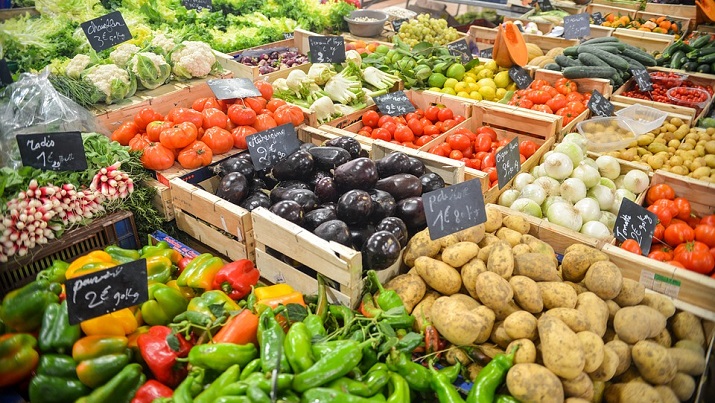 Image credit: CC0 Creative Commons.When you consider technology's many impacts on society, helping to promote healthy eating habits might not be among the first things that come to mind. But new research that links wireless banking to healthier shopping choices among food stamp recipients shows a positive correlation.
As summarized in the journal Preventing Chronic Disease, a survey of 779 shoppers in the Bronx who bought food through New York City's Green Carts program showed that Supplemental Nutrition Assistance Program (SNAP) recipients purchased an average of 5.4 more cups of fruits and vegetables when they used food stamps at vendors equipped with electronic bank transfer (EBT) technology when compared to similar shoppers who paid with cash. That's the equivalent of almost one cup more per day for those shopping for themselves on a weekly basis.
The city's Green Carts program, designed to encourage healthy eating by making it more convenient to buy fresh produce, began in 2008. There are nearly 500 mobile sellers city-wide, but most cannot process wireless purchases.
Researchers from NYU School of Medicine focused their study on the Bronx, which has many low-income communities – as well as the highest rate of obesity in the state. Forty-two percent of survey participants said that they received monthly assistance from SNAP, informally known as food stamps. The program is restricted to people with a four-person household income of roughly $32,000 or less. SNAP households currently receive an average of about $255 per month for food purchasing assistance.
Previous research by the same team also linked the electronic purchasing option to a rise in average per-purchase spending on fresh vegetables and produce.
"Our study results underscore the importance of using modern technology to provide easy access to healthy food options," says Brian Elbel, PhD., senior investigator for the study. Elbel says the goal of his team's research is figuring out how best to use the Green Carts program to encourage better, lifelong, food-eating habits.
"Our research should help the city officials decide whether and how to expand EBT-enabled Green Carts, especially in neighborhoods with few stores selling fresh produce," adds lead study investigator Andrew Breck, MPA.