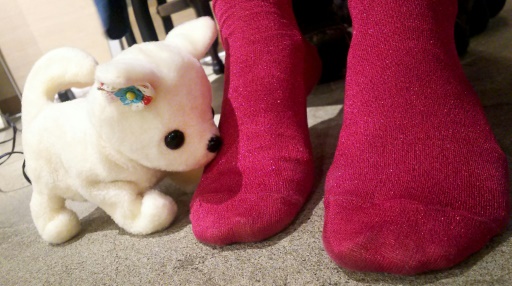 Source: Next Technology LLC
Can't trust a friend to be perfectly candid with you about the odor of your feet? A Japanese startup is now offering a perfect solution: a foot-smelling robot dog.
Next Technology LLC designed the robot, called Hana-chan, to react to certain levels of foot odor using a built-in odor sensor. The dog will bark at a moderately smelly foot and is designed to "keel over" when presented with an especially smelly foot. Once detected, the robotic dog is programmed to spray air freshener to cover up the offensive odor.
Although an embarrassing affliction, the problem can be particularly noticeable in countries like Japan where people remove their shoes before setting foot in any home.
With a price tag of just over $9,000 (100,000 yen), the robot dog could be available as soon as early next year.