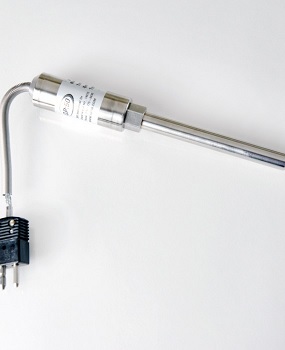 Source: GP:50
Achieve Superior Linearity with GP:50's ASF Series Melt Pressure Transmitters. The ASF Series features a unique design that incorporates an extremely small capillary tubing to transmit the media pressure to the strain gage sensor and mating electronics.
The proprietary tip diaphragm system allows for superior linearity and increased duration. It features a 17‐4 PH stainless steel diaphragm with GPX coating, with optional diaphragm materials also available.
The transmitter has a proof pressure that is twice the full-scale pressure range up to 35,000 PSI. It features completely welded 316 stainless construction and is interchangeable with existing sensors providing successful pressure monitoring and control for thousands of melt pressure applications.