Epoxy Thermosets are Derived from Plants
S. Himmelstein | August 17, 2017
The development of epoxidized plant oil thermosets promises to augment or replace conventional thermosets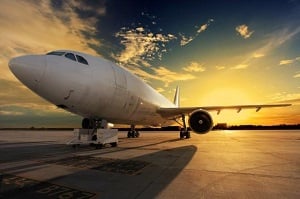 A new plant-based thermoset could be used in electronics and aircraft. Source: potowizard/Shutterstock.comfabricated with nonrenewable materials or containing environmentally harmful constituents.
Thermoset resins are widely used as adhesives and coatings in electronics, appliances and aircraft. To supply a bio-based option for these resins, researchers from Southwest University (Chongqing, China) sought to fabricate an all-plant oil-derived epoxy thermoset through a catalyst-free curing method.
A new curing agent was made of components of castor oil, which is derived from a plant. When the researchers used the agent on a soybean-based epoxy thermoset, it became more crystalline. The treatment improved material strength, durability and heat-resistance. Light was observed to pass through the soybean-based thermoset, potentially making it ideal for use in solar cells and other applications.