Toward a circular economy for wind turbine blades
S. Himmelstein | May 18, 2021
Danish wind turbine manufacturer Vestas Wind Systems is leading a group of industry and academic partners seeking to commercialize technology that will allow wind turbine blades to be fully recycled.
While wind turbines are 85% to 90% recyclable, the thermoset composite-based blade material cannot be repurposed. The Circular Economy for Thermosets Epoxy Composites (CETEC) seeks to address this limitation in pursuit of a fully recyclable wind turbine value chain.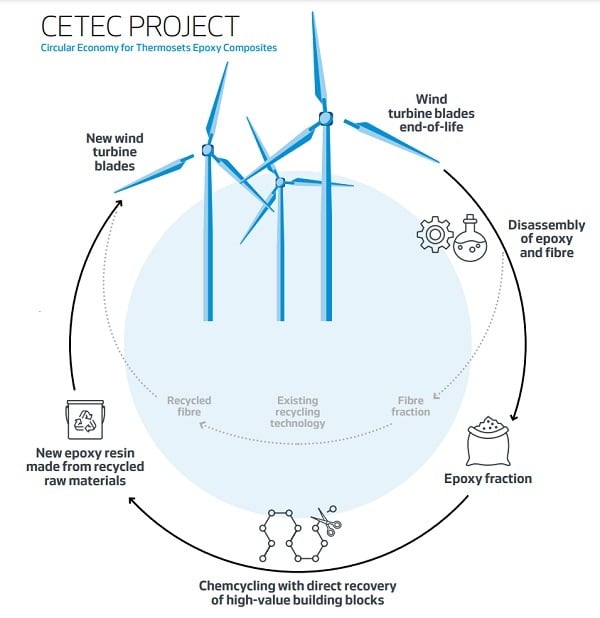 Source: Vestas/CETEC
The two-step solution entails disassembly of thermoset composites into fiber and epoxy, followed by a chemcycling process to further deconstruct epoxy into base components similar to virgin materials. The method enables reuse of the treated materials for new turbine blade manufacture.
CETEC plans to present a commercial solution ready for industrial adoption within three years.
"As global commitments to a net-zero future increase, it's absolutely crucial to ensure the wind industry can scale sustainably, which includes Vestas fulfilling our ambition to produce zero-waste turbines by 2040," said Allan Korsgaard Poulsen, head of sustainability and advanced materials, Vestas Innovation and Concepts.