Toyota and Mazda to Jointly Develop EVs and Connected Tech
David Wagman | August 04, 2017
Toyota Motor Corp. and Mazda Motor Corp. agreed August 4 to enter a business and capital alliance that will see the two Japanese automakers collaborate on electric and connected car technologies and build a $1.6 billion U.S. manufacturing plant.
In the capital tie-up, Toyota will subscribe for and acquire shares to be newly issued by Mazda through a third-party allotment. Mazda will subscribe for and acquire third-party allocation shares of treasury stock disposed of by Toyota in the equivalent amount in value to the Mazda shares. The value of the shares mutually acquired by both companies will be equivalent.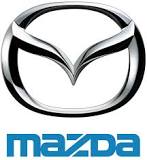 On May 13, 2015, Toyota and Mazda entered an agreement to build a continuous partnership that would benefit the companies in such forms as leveraging the resources of both companies and complementing each other's products and technologies toward the goal of making more-appealing cars.
Toyota and Mazda have agreed to explore establishing a joint venture plant in the U.S. The plant would have an estimated annual production capacity of approximately 300,000 units beginning in 2021. The plant will require a total investment of approximately $1.6 billion and could create up to 4,000 jobs.
At the new plant, Mazda expects to produce cross-over models that Mazda will newly introduce to the North American market, and Toyota plans to produce the Corolla for the North American market.
At Toyota's new plant in Guanajuato, Mexico, currently under construction, Toyota plans to produce the Tacoma instead of the Corolla. There will be no substantial impact on Toyota's investment and employment plan there.
Toyota and Mazda also plan to explore joint development of technologies for the basic structure of competitive electric vehicles, mobilizing and exchanging expertise "freely and actively." Specific details of the collaboration will be determined as the companies work together.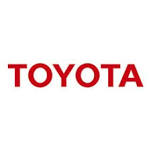 The two automakers also plan to jointly develop technologies for onboard multimedia infotainment systems in preparation for increased use of in-car information technologies and the increasing demand for connected technologies. In addition, Toyota will cooperate with Mazda in Toyota's vehicle-to-vehicle (V2V) and vehicle-to-infrastructure (V2I) technologies with the ultimate goal of creating "a mobile society devoid of accidents."
Currently, Mazda is supplying a compact sedan to Toyota in North America. In addition, Toyota is to supply a compact commercial "two-box" van to Mazda in Japan. Beyond this, the companies will further explore the possibilities of other complementary products on a global level.