Court Tosses Challenge to Nuke Zero-Emission Credit
David Wagman | July 21, 2017
Illinois did not overstep its authority in granting zero-emission credits to two nuclear power plants that had been slated to close.
The U.S. District Court for the Northern District of Illinois ruled in favor of motions by the state and the plants' utility owner, Exelon, to dismiss the case.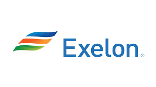 The court ruled that the zero emission credit falls within Illinois's "reserved authority over generation facilities. Illinois has sufficiently separated ZECs from wholesale transactions such that the Federal Power Act does not pre-empt the state program," the judge wrote in a 43-page opinion.
Exelon Generation said in June 2016 it would close its Clinton Power Station on June 2017, and its Quad Cities Generating Station on June 2018. The utility said the facilities had lost a combined $800 million in the past seven years, despite being two of Exelon's best-performing plants. Altogether, some 1,500 jobs were at risk, along with almost 3,000 MW of baseload generating capacity.
Legislators got the message and in November 2016 approved a zero-emission bill that could keep the two Illinois plants operating for another 10 years. Senate Bill 2814 made changes to the state's renewable portfolio standard but also included financial support for the Exelon nuclear units.
The support amounts to around $235 million a year in ratepayer subsidies to Clinton and Quad Cities via the zero-emission standard. The credits will be available for 10 years, ending right about the time the plants' federal operating permits are set to expire.
Meanwhile, in New York, regulators in August 2016 approved a plan to offer zero-emission credits for three nuclear power plants in upstate New York, including FitzPatrick. The plan will pay nuclear plant operators for every megawatt-hour of carbon-free electricity they generate. The subsidy could provide as much as $7.6 billion over 12 years to the three nuclear plants' operators.
The Electric Power Supply Association along with Calpine, Dynegy, Eastern Generation and NRG Energy filed suit over the Illinois ZEC program in February. They alleged they could lose millions of dollars because the newly subsidized nuclear plants will suppress capacity and energy prices. The court combined that suit with one filed by customers of Exelon's Commonwealth Edison utility.
More specifically, the suits both alleged the ZEC program violates the U.S. Constitution's Commerce Clause and that it is pre-empted by the Federal Power Act. The consumer plaintiffs claimed the ZECs violated the Fourteenth Amendment's Equal Protection Clause because only Illinois ratepayers will be billed to pay for the subsidy.
Following the July 17 ruling, EPSA and its members filed an appeal with the 7th U.S. Circuit Court of Appeals. Initial briefs are due August 28.