Future of Women in STEM Fields Improving
Marie Donlon | July 19, 2017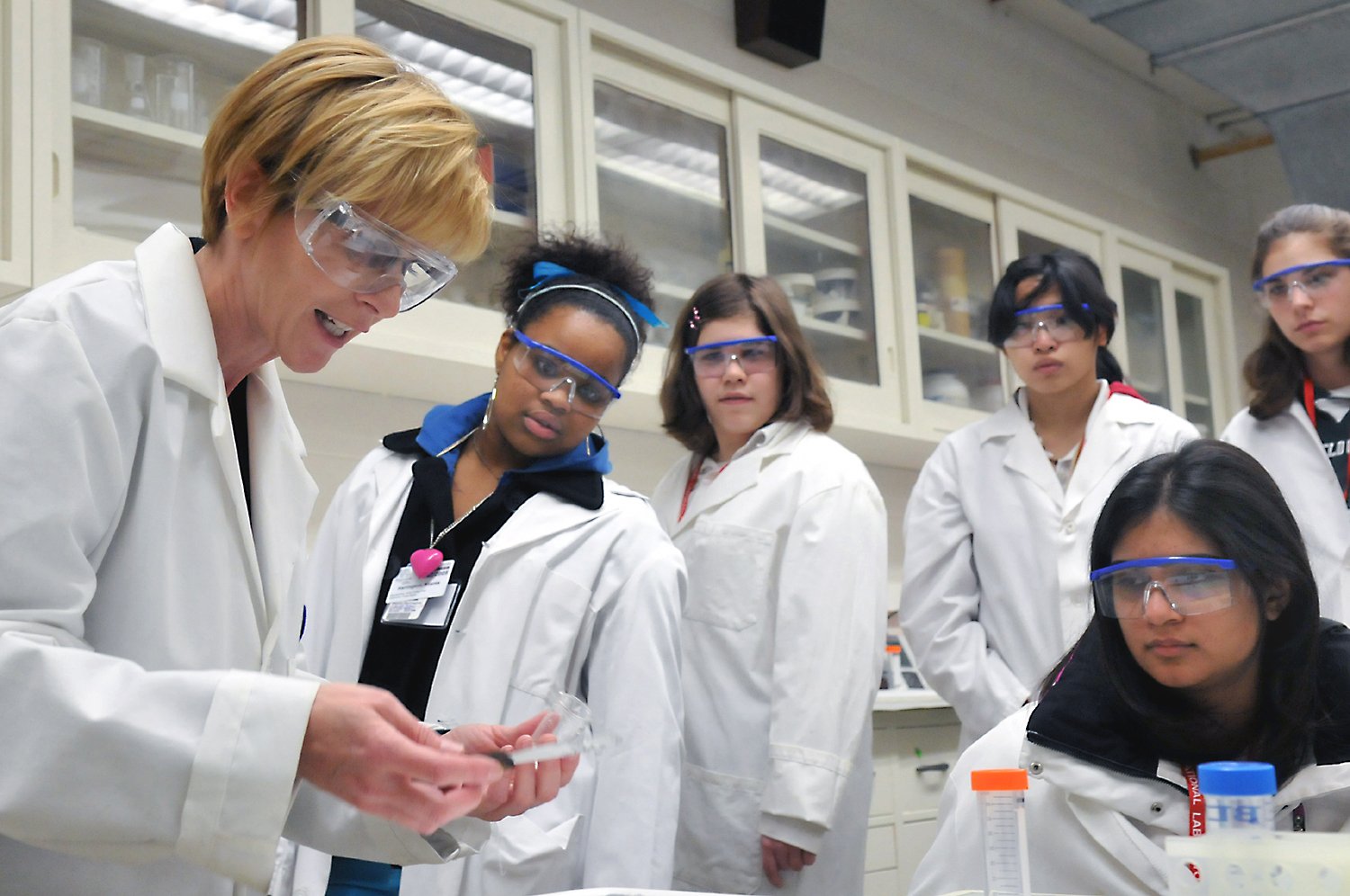 Image credit: Science Careers in Search of Women / CC BY-SA 2.0While men continue to dominate STEM-related fields—earning STEM degrees at a far greater rate than women—new research suggests that this phenomena may be changing.
Publishing their findings in the journal Social Problems, researchers from Cornell's Center for the Study of Inequality (CSI) discovered that fields of study concentrating on environmental science and sustainability studies (dubbed "green" fields) are attracting just as many women as men. This led researchers to determine that these particular fields are more gender equal than most (both in STEM and non-STEM disciplines).
"The underlying implication of our results is that universities can likely increase the representation of men, or women, in gender-imbalanced fields like engineering or education if they emphasize their potential relation to the environmental movement," says Dafna Gelbgiser, a postdoctoral researcher at CSI. "Our findings suggest that gender balance in STEM fields is malleable and these emerging fields can be a force leading to greater equality in higher education."
In recent decades, green fields have experienced significant growth with a total number of degrees being awarded in that discipline rising by nearly 80 percent.
One of the explanations for why these fields appeals to both women and men, according to researchers: "As a new social phenomenon, the environmental movement enables fields to emerge outside of existing paradigms—for example, being simultaneously care-oriented and technical, or both humanistic and scientific—and therefore transcend traditional gender divisions."
"Just by institutions changing how academic fields are framed, they can create better gender balance," Kyle Albert, CSI researcher, says. "If universities carefully frame their curricular offerings to emphasize different themes, they can reduce the level of gender inequality in course enrollments."