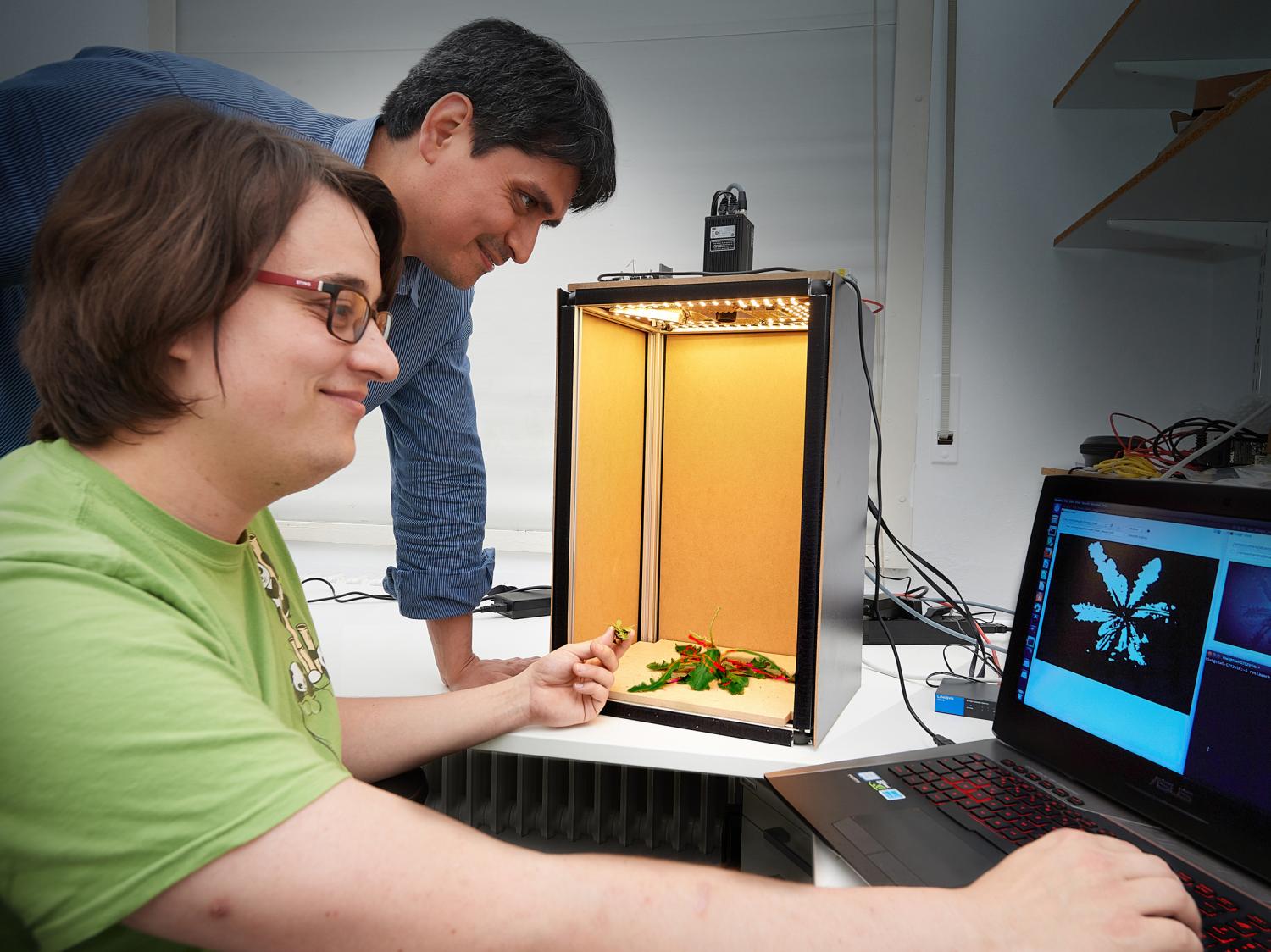 Tim Wigbels (left) and Dr. Julio Pastrana (right) with their weed recognition software, which is detecting a plant and how the laser system is shooting and damage its foliage. Image credit: Volker Lannert/Uni BonnScientists hoping to avoid the use of herbicides and the labor involved with physically removing weeds—both challenging to sustainable agriculture—are developing a tool that would instead both identify and eliminate weeds.
Computer scientists, Dr. Julio Pastrana and Tim Wigbels from the Institute of Geodesy and Geoinformation at the University of Bonn in collaboration with an EXIST Business Start-up Grant from the Federal Ministry for Economic Affairs and Energy, are currently working on the technology: an all-terrain robot vehicle equipped with cameras.
"The robot shoots the leaves of the unwanted plants with short laser pulses, which causes a weakening in their vitality," reports Dr. Pastrana. "It is thus predicted that we will no longer need to use herbicides on our fields and the environment will be protected," adds Wigbels.

Currently, the researchers are moving forward with their start-up "Escarda Technologies."
"It is now a case of finding investors and further developing the business plan for the start-up," says Wigbels. The researchers are also using the funding from the Ministry to buy the parts necessary to construct a prototype.