Robotic duck assists with rice farming
Marie Donlon | June 24, 2019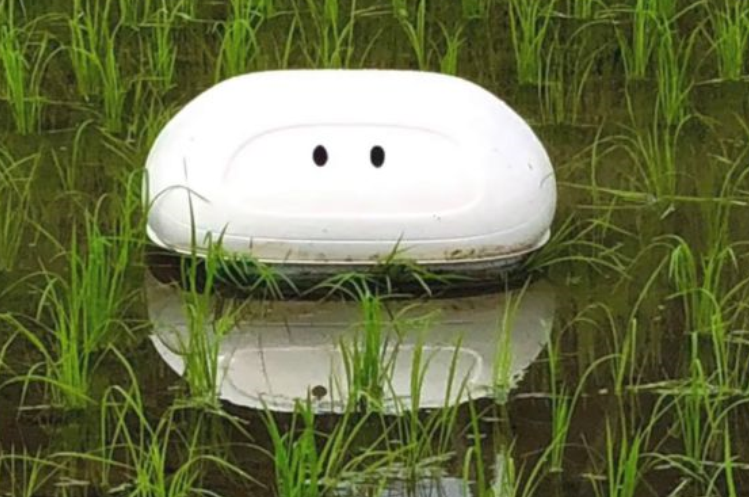 Source: NissanA team of engineers from an international automobile manufacturer has developed a prototype of a robot duck to reduce pesticides and weed growth in rice fields.
To help return Japanese rice farmers to a time when rice fields were maintained by ducks, engineers at Nissan have developed a robotic duck dubbed Aigamo robo, which translates to "robot duck." Aigamo robo clears weeds without using pesticides.
The self-propelled, Wi-Fi and GPS-enabled, 1.5 kg robot navigates the waters surrounding rice fields using two rotating, rubber brushes that perform the function of actual duck feet, stirring and oxygenating the water and consequently preventing weed growth.
The Aigamo robo is undergoing a series of trials in the Yamaguta Prefecture in northeastern Japan. The Aigamo robo was developed in the absence of ducks. As ducks move through the water, they tear away at weeds, feed on pests, oxygenate the water and fertilize the fields. As commercial rice production grew, farmers began opting to use pesticides and other chemicals instead.
The farming and agriculture industry is reaping the benefits of automation. Examples can be seen with machines developed for autonomously vacuuming apples from trees, and a raspberry picking robot that is capable of picking up to 25,000 raspberries a day. Some farms are using robotic weeders in lieu of hand weeding. Similarly, Walmart made headlines last year for news it would be employing pollination drones, also called autonomous robotic bees, to help with pollination as bee populations decline.