Video: Autonomous weeding robot improves crop yield, costs
Marie Donlon | April 14, 2021
Autonomous robotics firm Carbon Robotics has developed a third-generation autonomous weed-eliminating robot for the farming industry.
The so-called Autonomous Weeder uses artificial intelligence (AI) and laser technology to autonomously navigate through crop fields, identifying, targeting and eliminating invasive weeds.
The Autonomous Weeder can reportedly weed up to 16 acres a day using high powered-lasers to destroy the weeds via thermal energy without harming the soil or crops, destroying as many as 100,000 weeds per hour.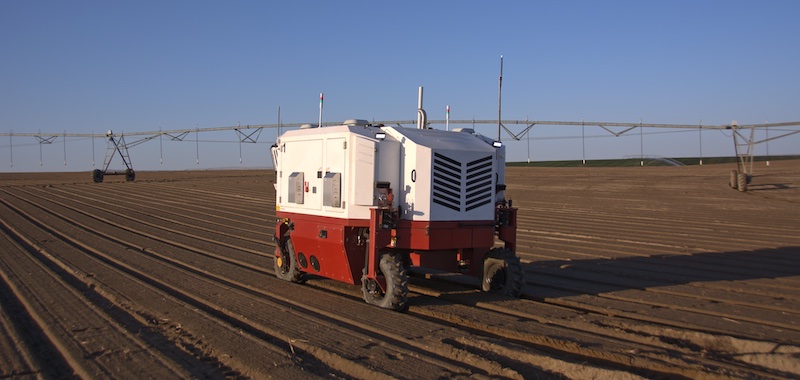 Source: Carbon Robotics
According to Carbon Robotics, the Autonomous Weeder improves crop quality and yield, does not disturb soil, eliminates the use of dangerous herbicides and reduces the reliance on and cost of manual labor, which is currently in short supply.
For more information about the Autonomous Weeder, watch the accompanying video that appears courtesy of Carbon Robotics.