Offshore Wind Turbines May Not Be Able to Withstand Category-5 Winds
Marie Donlon | June 07, 2017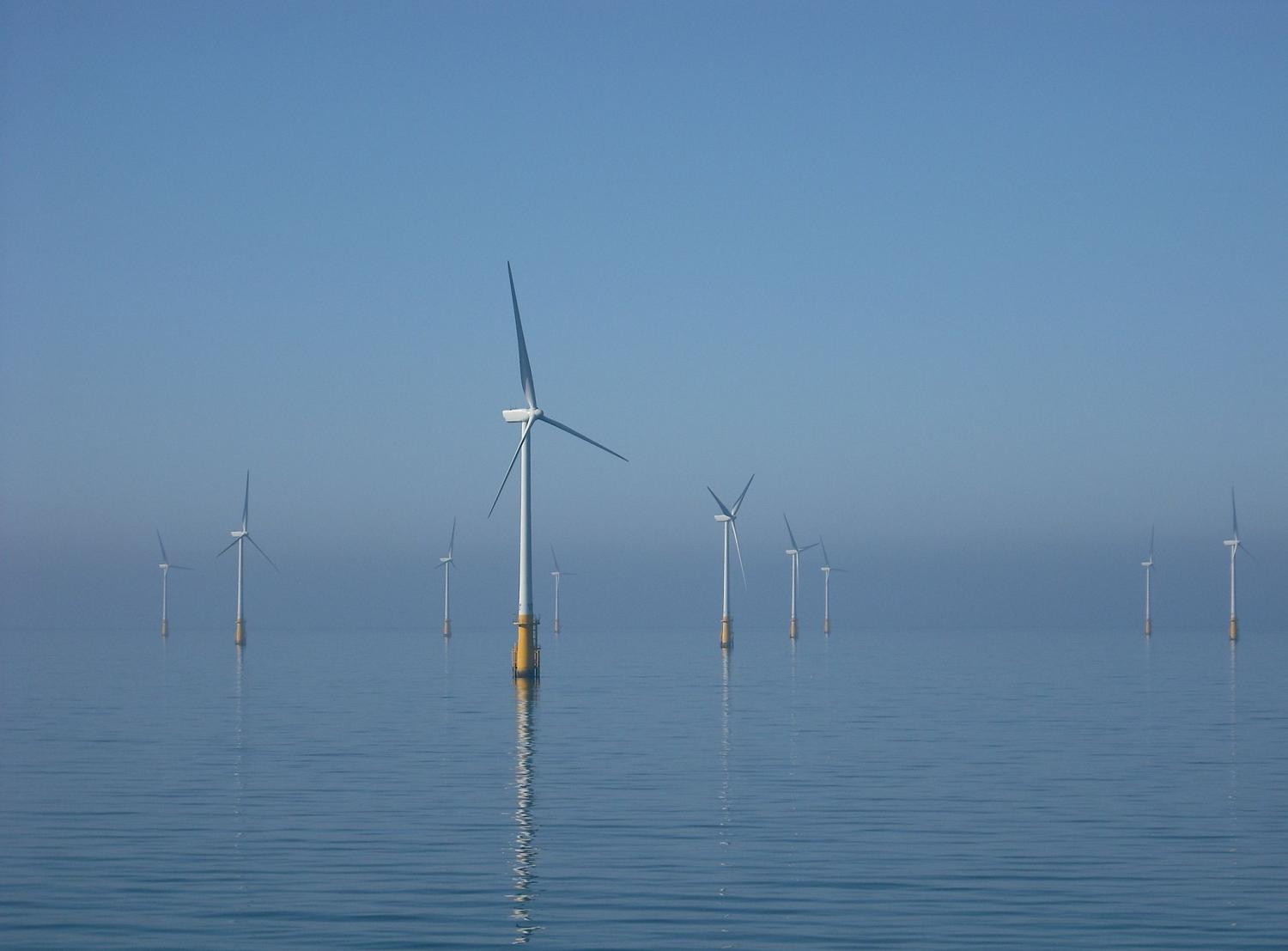 Offshore wind turbines built according to current standards may not be able to withstand the powerful gusts of a Category-5 hurricane, creating potential risk for any such turbines built in hurricane-prone areas, new University of Colorado Boulder-led research shows. Image credit: University of Boulder
As offshore wind turbines continue to dot our coastlines, researchers from the University of Colorado Boulder are concerned that turbines in hurricane-prone locales may not be able to withstand the gusts of a Category-5 hurricane.
Although turbine design standards are regulated by the International Electrotechnical Commission (IEC), there aren't any guidelines that specifically address hurricane-force winds.
The study details the potential flaws in offshore wind turbine design while also offering design guidance for erecting structures better able to withstand Category-5 winds in future designs.
In doing so, researchers simulated powerful hurricanes with a computer.
"We wanted to understand the worst-case scenario for offshore wind turbines, and for hurricanes, that's a Category 5," said Rochelle Worsnop, a graduate researcher in CU Boulder's Department of Atmospheric and Oceanic Sciences (ATOC) and lead author of the study.
The high-resolution simulations demonstrated that under Category-5 conditions, mean wind speeds near the storm's eyewall far surpassed (90 meters per second) the threshold set by current standards (50 meters per second).

"Wind speeds of this magnitude have been observed in hurricanes before, but in only a few cases, and these observations are often questioned because of the hazardous conditions and limitations of instruments," said George Bryan of NCAR and a co-author of the study. "By using large-eddy simulations, we are able to show how such winds can develop and where they occur within hurricanes."
"The study will help inform design choices before offshore wind energy development ramps up in hurricane-prone regions," said Worsnop, who received funding from the National Science Foundation Graduate Research Fellowship Program to conduct this research. "We hope that this research will aid wind turbine manufacturers and developers in successfully tapping into the incredibly powerful wind resource just beyond our coastlines."
"Success could mean either building turbines that can survive these extreme conditions, or by understanding the overall risk so that risks can be mitigated, perhaps with financial instruments like insurance," said Professor Julie Lundquist of ATOC and CU Boulder's Renewable and Sustainable Energy Institute (RASEI), a co-author of the study. "The next stage of this work would be to assess how often these extreme winds would impact an offshore wind farm on the Atlantic coast over the 20-to-30-year lifetime of a typical wind farm."
The study is published in the journal Geophysical Research Letters, a publication of the American Geophysical Union.