Adaptive DFS Drives All Flow-type Fasteners
Sponsored Video | May 02, 2018
Sponsored Content
It doesn't matter if your fasteners are flow-form, flow-drill or flow-push, the DEPRAG Adaptive DFS will automatically adjust itself to process any of these fasteners into varying materials. The earliest possible and automated recognition of penetration, regardless of tolerances, is the basis of an ideal thread forming process.
This video clearly shows the advantage of using a DEPRAG Adaptive DFS machine for critical assemblies, such as an automotive body assembly, and it also indicates the different cycle times for the different fasteners.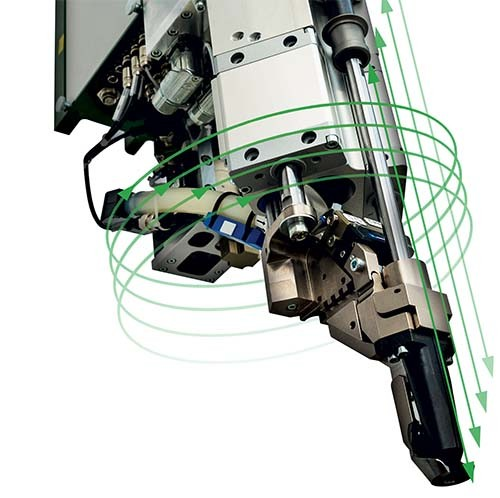 Source: DEPRAG, Inc.
As you can see, a flow-form or flow-drill fastener requires a longer drive time than the flow-push fastener. Different materials, such as aluminum, steel, carbon-fiber or any combination thereof, is easily recognized by the ADFS and the machine automatically adjusts itself to process these fasteners correctly. That automatic adjustment is only possible because of the intuitive self-teach mode, which recognizes when to reduce or increase the most important parameters, such as force, speed or torque. This auto-adjustment can be made because of the two integrated servo-drives; one supplies control and adjustment to the drive-force and one supplies control and adjustment to the torque applied to the fastener.

Additional advantages include:
the thrust is in-line with the EC-drive
pneumatics and I/O distribution are embedded
the tooling has quick-change features
lock-stroke for inverted or angled applications
feeding through feed-tube or by supply magazine
feeding "head first" to avoid stress on the screw shaft and tip
cylinder-activated jaws eliminate wear and tear and allow for the perfect fastener alignment
maintenance friendly due to all components having quick-change adapters integrated
Please see DEPRAG, Inc. at this year's Assembly Show in Chicago from October 23 to October 25, 2018. The DEPRAG Booth No. is 631.