A report from the National Endowment for the Arts argues that industrial design is an underutilized growth catalyst for U.S. small and medium-sized manufactures (SMMs). Based on interviews with over 40 field experts and a literature review, the report lays out why industrial design is important, offers data and examples to support those assertions, and shares models of practice from across the country.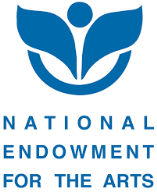 "In today's hypercompetitive, global marketplace, manufacturers need effective tools to survive and thrive, and design is one of those tools," says Director of Design and Creative Placemaking Programs Jason Schupbach.

The report, Industrial Design: A Competitive Edge for U.S. Manufacturing Success in the Global Economy, says that industrial design has become more important to manufacturing because of:
Global competition and the imperative to innovate
Unforgiving pressure for successful product launches
High market expectations brought about by Apple
Hyper-connected products and systems through the Internet of Things
Consumer demand for a responsive and high-quality user experience
Among the benefits of industrial design are:
Increased corporate value, with some design-led companies outperforming the S&P
Greater product innovation and company growth
Cost savings, recognizing that 70-90% of a product's cost are determined in the design phase.
In April, the NEA and the Bureau of Economic Analysis, part of the Commerce Department, released a report showing that four states—Michigan, Ohio, Vermont, and Oregon—have industrial design employment and compensation rankings above the national average. The rankings are in the form of a location quotient or a per worker basis.
For example, Michigan's employment LQ of 6.84 means the state has 6.84 times the number of industrial design workers than the national rate. Its compensation quotient was 5.64.