Report: Industrial gas market to reach $125B by 2022
Jonathan Fuller | May 15, 2019
Sponsored Content
The global industrial gas market could reach $125 billion by 2022, according to a May 7 report from Research and Markets. The report also predicts a compound annual growth rate (CAGR) of 6.4% within the same period.
Industrial gases typically include nitrogen and argon; elemental gases like hydrogen, chlorine and fluorine; noble gases like helium, neon and krypton; and alternative gases like acetylene and ammonia. They are used in industries such as food processing, water treatment, metal cutting and fabrication, semiconductors, cryogenics and medical.
The Research and Markets report segmented the industry into hydrogen, oxygen, carbon dioxide, nitrogen and other gases. The nitrogen market made up 27.9% of the total market in 2018, making it the largest segment. The oxygen market is expected to be the fastest-growing segment from 2018 to 2022, with a CAGR of 6.60%.
The report said manufacturing was the largest industry segment of the industrial gas market in 2018 at 26.7%. Asia-Pacific is the largest market for industrial gases, accounting for 39.3% of the global market, followed by North America and Western Europe. The report predicts that the Middle East and Africa will be the fastest-growing regions in this market, with CAGRs of 10.9% and 9.8%, respectively.
Medical-grade gases will likely drive the projected results due to the growth of medical facilities worldwide. New technologies like molecular sieve separation may also play a part. Research and Markets said the growth could be hampered by increased environmental regulations, which it said hindered the market from 2014 to 2018. Future growth could also be held back by rising interest rates and reductions in free trade.
News from the top 10 suppliers
The top 10 competitors in the global industrial gas market make up nearly three quarters of the total market. Three of these major industrial gas suppliers recently announced major projects, all of which are scheduled to begin operation in 2021.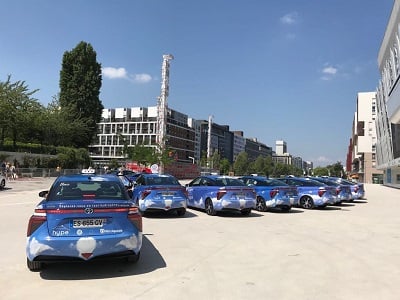 Figure 1: Air Liquide powers Paris' hydrogen-powered taxi fleet and anticipates doing the same in China. Source: Air LiquideAir Liquide, the world's largest supplier of industrial gases, announced in late April that its engineering and construction division signed a new supply contract with Baosteel Zhanjiang Iron & Steel to design, build and operate an air separation unit (ASU) in China's Guangdong province. The ASU has a daily capacity of 2,500 tons of oxygen and will support iron and steel production in South China.
Air Liquide also recently entered into a joint venture with Houpu to develop a network of hydrogen refueling stations in China. The agreement supports China's current five-year plan to achieve clean mobility through the development of fuel-cell electric vehicles.
Also in late April, top 10 supplier Air Products and Chemicals Inc. agreed to build and operate an ASU to support an expansion of Big River Steel's Osceola, Arkansas, steel plant. The unit is Air Products' second ASU at the Osceola steel plant.
In late February, Linde Group announced it would supply a hydrogen plant as part of Praxair's hydrogen system in the U.S. state of Louisiana. The plant will have a production capacity of 190,000 Nm3/hr of high-purity hydrogen. Linde and Praxair, both of which are top 10 industrial gas companies, are in the process of merging after signing an agreement in June 2017. The combined $73 billion company would further consolidate an already highly consolidated market.