SKF's expanded line of CAHB electro-mechanical linear actuators offer more than double the rated load over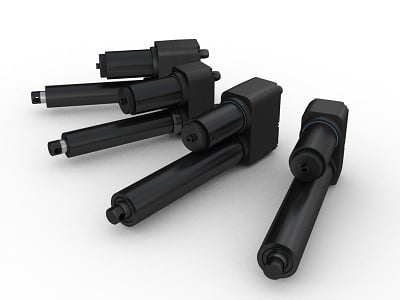 Image Credit: SKF USAprevious designs along with improved ingress protection ratings. Their CAHB-20E, CAHB-21E and CAHB-22E actuators now provide a viable replacement for hydraulic actuators in construction vehicles and agricultural machinery.
The new range of electro-mechanical linear actuators deliver a maximum thrust of 10,000N and a holding force of up to 20,000N. The vastly improved performance increases its market penetration.
The improved ingress protection ratings from IP66S to IP69K/66M allow for reliable operation in demanding environments.
The new series excels in construction vehicles and agricultural machinery applications. The drop-in replacement reduces the complexity of existing hydraulic circuits, improves operational efficiency, and simplifies installation and ongoing maintenance while introducing new levels of speed and precision.