Biocatalysts Remove Nitrates from Groundwater
Engineering360 News Desk | February 20, 2017
Nitrate removal technology developed by Hayward, CA-based Microvi will be implemented by Sunny Slope Water Company to treat over 200 million gallons/year of potable water for 30,000 households in its Pasadena, CA, service area.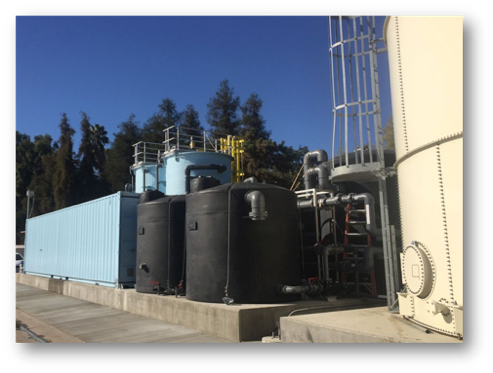 Microvi's biocatalyst technology removes nitrates from water. Source: MicroviAccording to the U.S. Environmental Protection Agency, about 10% of groundwater wells in the state have elevated nitrate levels. Sunny Slope, like many water providers in the Los Angeles Basin, needed to find a way to treat the high levels of nitrate in its groundwater sources.
The Denitrovi™ natural nitrate-removal process offers benefits such cost savings up to 50% compared to other nitrate removal options. It also eliminates the generation of secondary waste streams.
The single-step system is based on the use of proprietary biocatalysts. As nitrate-contaminated water enters the reactor, the nitrate is degraded by microorganisms housed in the biocatalysts and converted into nitrogen gas, a harmless byproduct.
The California Division of Drinking Water has issued a conditional acceptance of the Denitrovi™ technology for Sunny Slope, which has also received the NSF/ANSI 61 consumer safety certification.