Dynamic Conveyor is launching its DynaPro low-profile slider bed conveyor line
Engineering360 News Desk | February 21, 2023
Dynamic Conveyor, a Michigan-based custom conveyor manufacturer, is launching its DynaPro low-profile slider bed conveyor line.
The DynaPro line offers a range of lengths and widths for use in various applications, and the conveyor can be easily integrated with additional equipment. This new conveyor solution includes features as standard offerings such as reversing and variable-speed.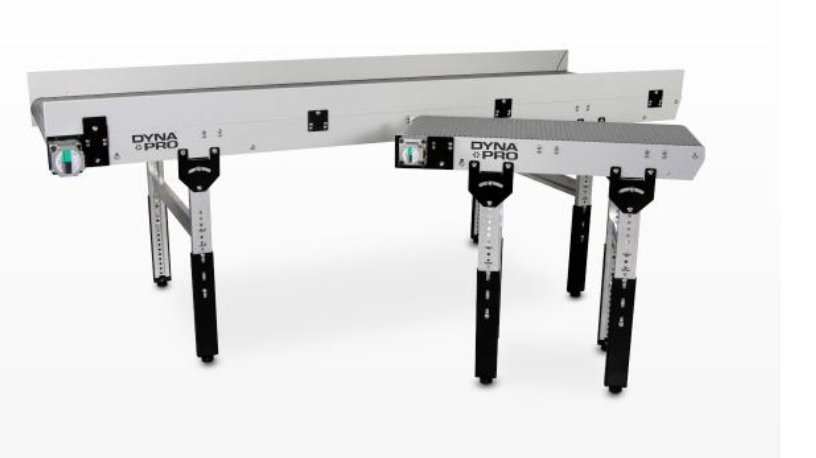 Source: Dynamic Conveyor
According to its manufacturers, the DynaPro line complements and integrates into applications where there is a need for takeout, transfer or robot pick/place conveyance. The DC brushless motors that drive the system offer 30% energy savings that contribute to operational sustainability initiatives.
"There was a gap in the market for a quality, low-profile conveyor that offered modular link style belting with a variety of features that were standard rather than add-ons. We are pleased to fill that need with a high-quality product, at an affordable price-point, and with a compressed lead time that will set new industry standards," said Matt Zehr, manager of engineering, Dynamic Conveyor.
For more information, visit the Dynamic Conveyor website.