Team to develop graphite coating for industrial conveyor systems
Marie Donlon | May 19, 2022
A mechanical engineering professor at the University of Arkansas is working to develop low-friction, graphite lubricant coatings for industrial conveyor systems.
To reduce the amount of energy wasted by these systems — which generally occurs due to high sliding friction between the conveyor belt and slider bed materials — mechanical engineering professor Min Zou has been awarded a $550,000 grant from the National Science Foundation to develop graphite coatings to decrease such sliding friction.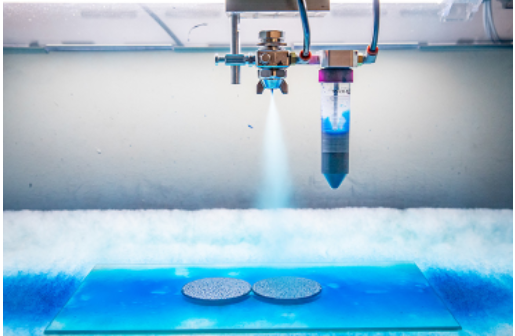 The researchers use a special machine to apply novel graphite coatings that will reduce energy consumption and equipment failure in conveyor systems. Source: University of Arkansas
The graphite coatings will be designed, according to the researchers, to reduce both energy consumption and thus equipment failure.
Initially, the team led by Professor Zou will develop a fast coating deposition process for conveyor materials, then they will devise a scalable coating process for full-sized belt conveyors.