Food waste-derived biodiesel may ease pain at the pump
Marie Donlon | September 15, 2022
Researchers from the Worcester Polytechnic Institute in Massachusetts have developed an alternative fuel replacement for oil-based diesel, which promises to bring the price of gas down to $1.10 per gallon using food waste.
To create the fuel, the Worcester team employed a process called hydrothermal liquefaction wherein heat and water break down food waste into a liquid.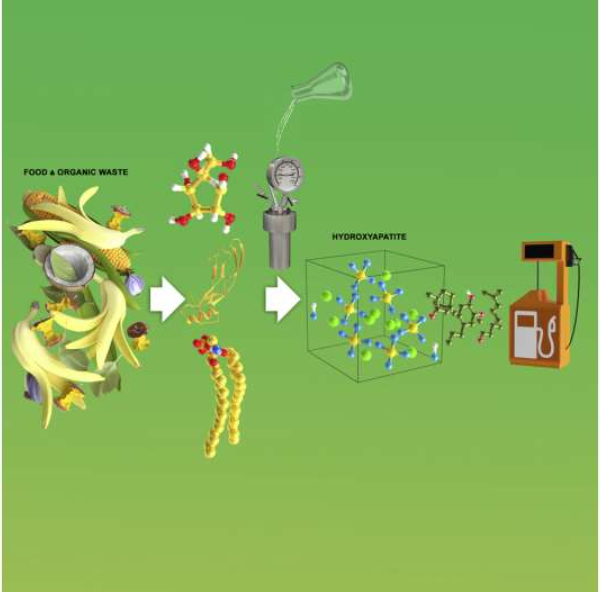 Graphical abstract. Source: iScience (2022). DOI: 10.1016/j.isci.2022.104916
Further, the team used a catalyst composed of a mineral found in bones to derive roughly 30% more energy from the food waste.
According to the team of researchers, in addition to diverting food waste from landfills, converting food waste to diesel also promises to offset as much as 15.3 million tons of carbon dioxide annually, thereby lowering greenhouse gas emissions in the U.S. by an estimated 2.6%.
The article detailing the process, Hydroxyapatite catalyzed hydrothermal liquefaction transforms food waste from an environmental liability to renewable fuel, appears in the journal iScience.